A few weeks ago, I made the decision to dump my old desktop computer as it was running super slow. Doing this writing business on a slow computer wasn't going to work for me, so I decided to get a laptop.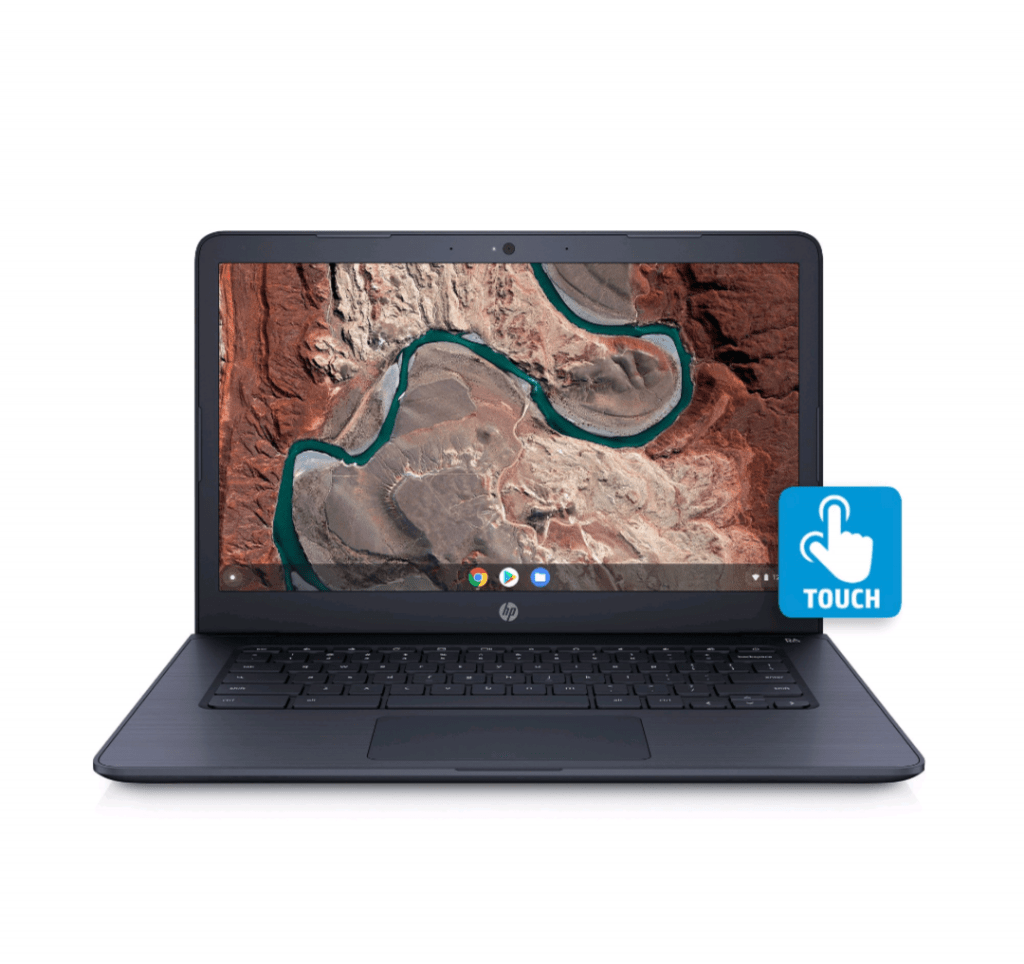 TechnoMark also got a laptop, and his was a bit more expensive, so I decided I needed something inexpensive. I don't really do gaming and stuff on my laptops, so I decided that an HP Chromebook, which was something that I could live with- especially since I have a Google Pixel 3 phone, and you can download apps straight from the Google Play Store. The Chromebook had all I need with 32 GB of storage, 4 GB RAM, and an AMD A4 Processor. Honestly, I don't know so much about computers that I could tell you the difference between processors, but I knew that this inexpensive HP laptop would fit my need for writing articles. Apparently an AMD processor is specifically meant for Chromebooks, and isn't the best, but helps bring the price down.
Appearance
I chose the Ink Blue color, but it also comes in Charcoal Grey and Snow White colors. The shell of the HP TouchScreen Chromebook is a premium plastic. So it feels pretty sturdy, and probably could take a good beating- though I'm not going to test that out on my computer. You get a 14 inch screen, and this particular one has the touchscreen option. I found the screen to be visually pleasing, and perfectly fine to watch Netflix or Disney+ on.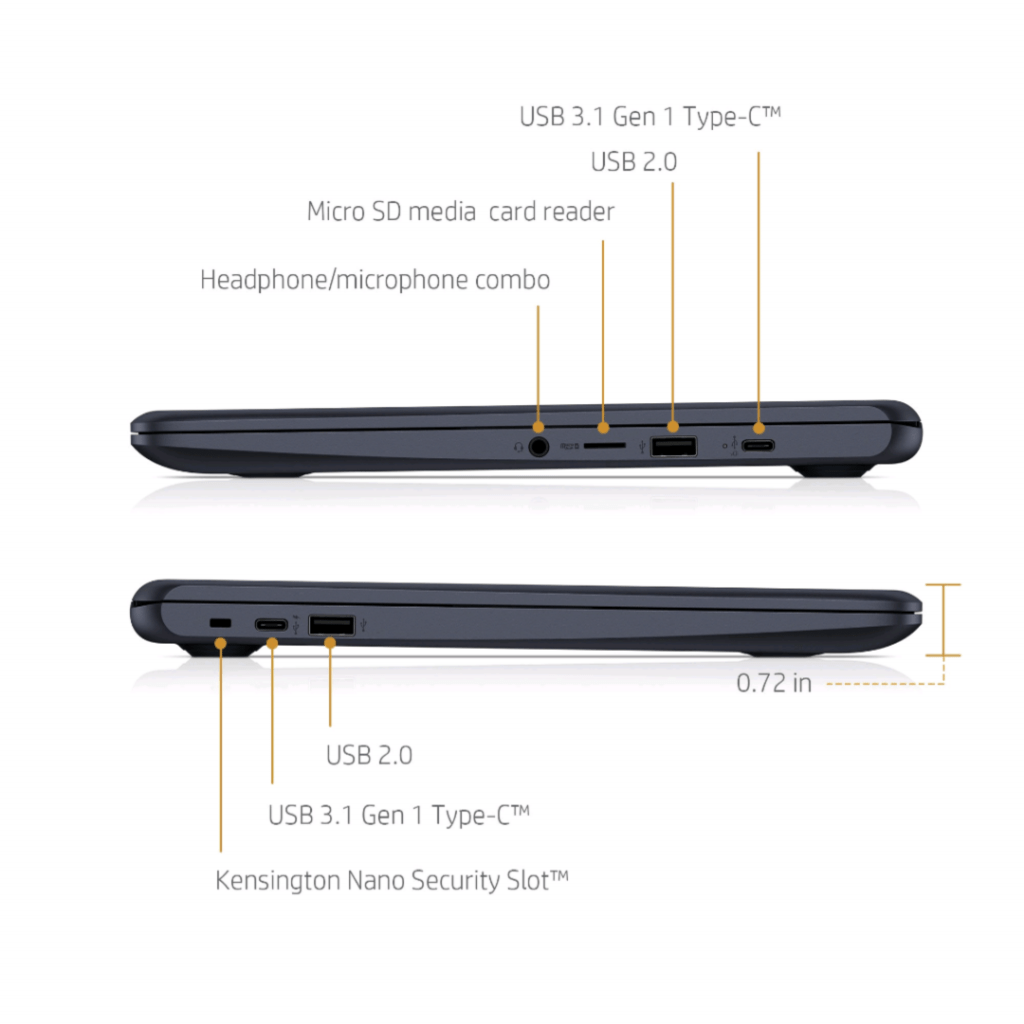 Here you can see the ports that the HP TouchScreen Chromebook has on each side. I like that there are plenty of ports, and you can even put a micro SD card flush in the slot, so it can stay as long as you need it without it breaking off. There isn't a DVD player in this laptop, or anything fancy, but it is what it is. The USB C makes for a quick charge, and that charge will last up to 9 hours, which is good for me. I also use my Chromebook charger to charge my phone. Bonus.
Other Features
The speakers are B & O brand, and they can get really loud. I would have to say, they are better quality than the speakers on my old desktop. You're not going to get a booming bass or anything, but I can get good sound quality while watching movies. There is a built-in webcam and mic. They work okay, I think, but while I was having a Zoom party with my friends due to the Coronavirus, I was having a hard time connecting through my laptop. My phone did much better. That could be a wi-fi problem, and not a computer problem, but I might have to try it again closer to my router. I'll have to say that Zoom isn't as cool on this device as it could be on a Windows computer. Missing out on the fun features like backgrounds and filters.
I do like that the Chromebook hooks up to my phone. I can't play all the games I can on my phone for whatever reason, but I'd rather play those on my phone anyway.
Purchase
Again, the big motivation to get this laptop was price range, and it can be found on the HP store. I bought it on sale, and see a wide range of prices- currently $389 on WalMart.com. This computer was purchased by us for my own purposes, and the review is not compensated by HP, though we hope they will send us product to review in the future.