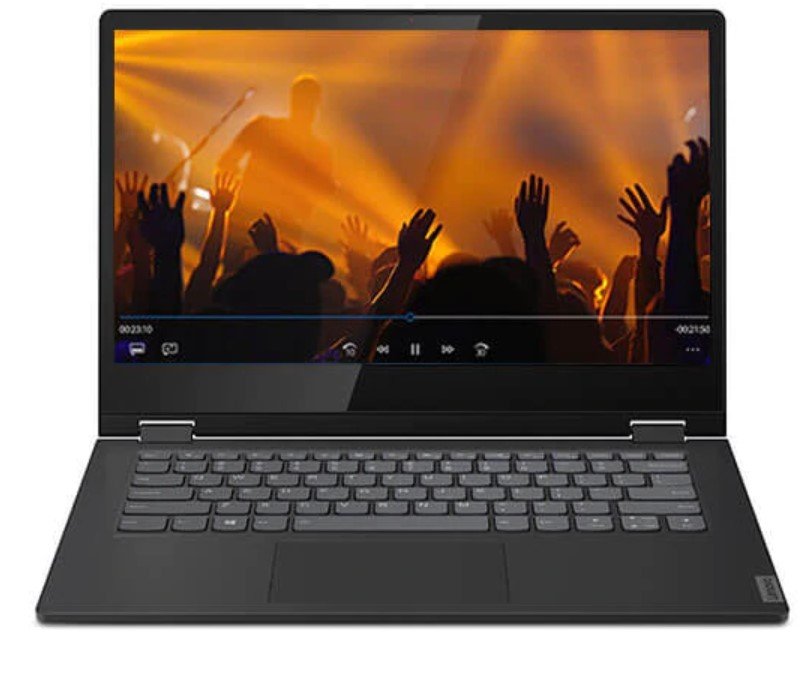 I had a pretty great time at CES 2020 when I visited Lenovo, and I have been wanting to review their flexible screen computer. For now, I will settle for the Lenovo IdeaPad Flex 14 that I am currently writing this article on.
I am assuming that it is called the Flex 14 because it can essentially flex its screen all the way around until what the user has is a thick tablet. Yeah, I forgot to mention that the screen is a complete touchscreen, which is terrific, even though I am fully used to a mouse at my age. When it does go into tablet mode, I get a reminder of it. By the way, I can also put this guy in tent mode, which is very helpful when I want to watch things.
I mentioned earlier that this in tablet mode becomes a thick tablet, but it is by no means thick. It is quite thin, and if I might add, it is quite light at less than four pounds. This is helpful when you are typing for long periods of time, and you can barely feel it on your lap.
Now, I have to say that the battery life is pretty good, and I am told that it good for 8 hours. I have time to test it out, and that sounds about accurate. It's great that I can spend time going cordless in the evening, and then spend the morning charging it.
The IdeaPad Flex 14 has an Intel Core i3 processor, and it works out well and the laptop runs really, really well. The only setback is that it only has two USB ports, but I like hooking up the HDMI port for a bigger screen.
I have had issues when I attempt to plug in a headphone jack, as there are times that I have to re-program the sound to make it do what I want. In short, I recommend the IdeaPad Flex 14, and you can find out more information on it on the Lenovo site.