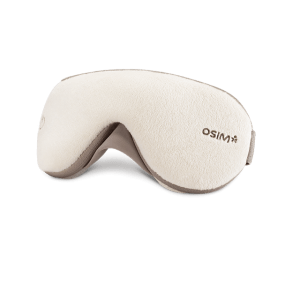 While I was attending CES 2023, I passed through a section devoted to health, and I found a whole lot of companies devoted to massaging. In my never-ending quest to find a massage chair to review, I found a company called OSIM that was willing to send me home with a different kind of massager: the uMask Eye Massager.
The uMask allows for "soothing relief for the eyes", and I will testify that this is true. I don't think I've ever really shared this on this site, but I often suffer from migraine headaches. When I get them, I get them bad. The last time, I remembered that I had this, so I took out the uMask and let it massage my eyes.
Did it help my headache? It didn't cure it, but it certainly improved my state of having a headache. I am told that the uMask is supposed to make "brighter looking eyes anytime, anywhere", but honestly, I am not certain what this means.
After checking out the website, it looks like it provides soothing comfort and relieving and strain, and it does that, all right. I can even feel it creating a lot of unique pulsations.
Best of all, this is very portable, running on a single AAA battery. It also comes in a travel case with a zipper.
I hope I have done enough to sell you on the uMask Eye Massager, and if you want to get in on this, head on over to the OSIM website and purchase it for a low price of $49.00.