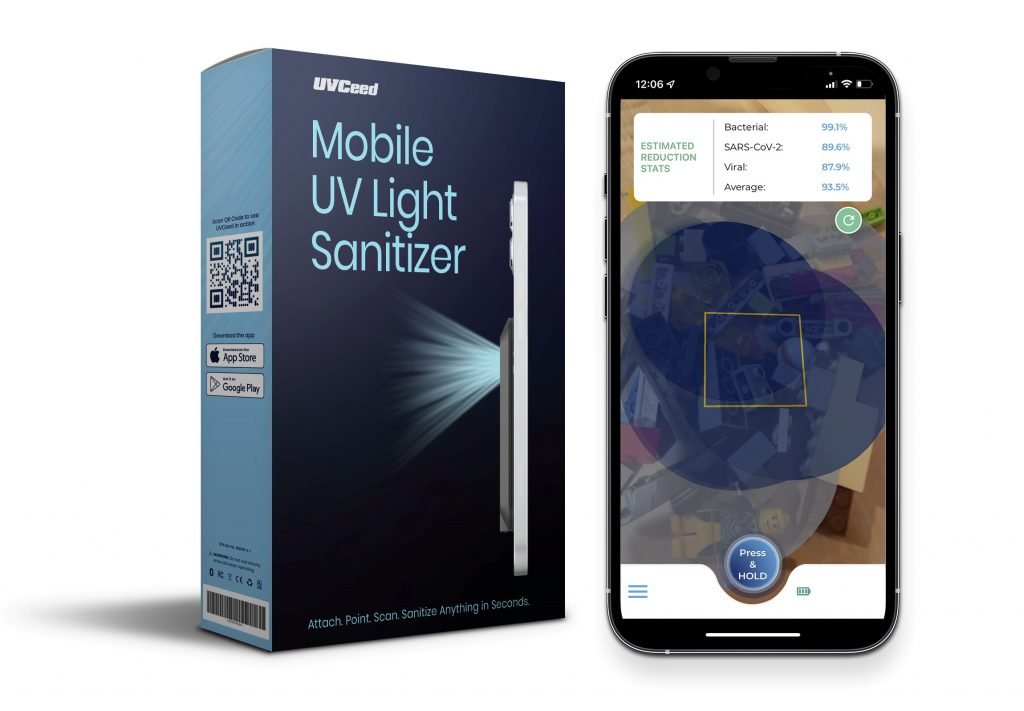 I'm going to just say this: COVID-19 is still out there, and many of us are afraid that we are going to get it (assuming that we haven't got it already or get it again). We are taking precautions, and the UVCeed can really make a difference. The UVCeed is billed as one of "the world's safest and smartest mobile UV light sanitizer that is up to 99.9 percent effective at killing germs, bacteria and viruses, including COVID-19 in seconds".
UVCeed is made to stick to the back of a smartphone, and it even has a Magsafe backing to really get on the new versions of iPhones. If you don't have some kind of magnetic attachment, the UVCeed comes with a small metallic adhesive plate which you stick to the back of your smartphone, just so you can stick on the UVCeed magnetically. If you are concerned that the UVCeed device will take up too much space on your smart device, then you should know that it is only 7 mm wide and weighs only 25 grams. Just don't forget to charge it with the included USB-C cable.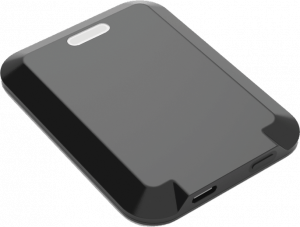 Once it is on your phone, fully charged, you open up the app to discover that it recognizes a UVCeed device present. Simply select it, and start killing viruses. The application is connected to your device's camera, and you can see it is doing its job with the help of some visible and invisible light. The UVCeed then uses its mercury-free LED UV light rays and multiple sensors, with UVCeed's proprietary iCide smart dosage and safety technology.
UVCeed's intuitive app really helps clean off surfaces using the power of UV rays. You have a view in augmented reality of what your camera sees, and it will show images of areas that it is scanning, as well as how much viruses that is eliminating. We have a video below that shows the device at work.
Why should you trust the UVCeed for cleaning away harmful viruses on everyday surfaces such as office desks? Because it was created by a doctor. Dr. Peter Bonutti M.D., an extremely accomplished author, professor, and consultant with over 30 years of experience, also founded Bonutti Research, a medical device incubator that has developed a lot of medical technology used around the world.
So yes, UVCeed has been created by experts in the field, but why is it called UVCeed? Well, UVC is a very safe method of eradicating pathogens without any questionable chemicals, and UVC is also known to effectively kill Coronavirus. So you succeed with UVC, get it?
I had an opportunity to discuss UVCeed with one of the founders, and I asked if there is anything else out on the market like UVCeed. Apparently, UVCeed is the first product of its type, to have a UVC disinfectant system used in conjunction with a camera. I mean, you actually see when your surface is 99.9 percent safe. Speaking of safe, there are no side-effects with using this type of technology, and even pauses its scan when humans, dogs, and cats are detected.
You can see a video of the UVCeed in action from the company below. If you are interested in purchasing the UVCeed for yourself, it can be found on the UVCeed website for $149.95.