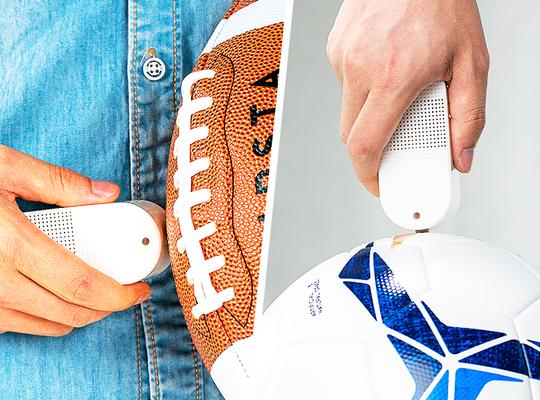 There seems to be a big market for handheld pumps. We have recently reviewed the Tropo which can pump up air mattresses very quickly, and now the Atmos Pump.
The Atmos Pump is a handheld pump that seems like it can do a lot more than it should, but I am told that it works 2 times faster than its competitor. I have no idea who the competitor is, but it does work well.
The Atmos is rechargeable with the included USB cord, and is powered with a single button. There is a big hole on one end which blows air, slowly. Then you can screw on one of those needles to pump up a ball or one of those other inflatable things. Fortunately, I able to find a volleyball in the house that was very low on air, and I filled it up.
Now, this particular product has another small hole in it that really sucks. Seriously, it is a vacuum. Now, this product came to me with a vacuum bag, and I have always been interested in using them. I couldn't figure out how to use it, but the Atmos Pump is capable of vacuuming on a lot of things like a quilt and vegetables.
I have to admit that there is a lot that you can do with the Atmos Pump, and it is capable of pumping up 30 rugbys or 20 vacuum bags. If you are interested, check out the Kickstarter page.