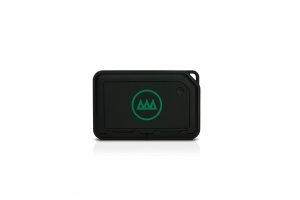 For those photographers/videographers who need to edit and share on the go, we are bringing a review of the perfect solution called the GNARBOX.
This handy little device is rugged,durable, weatherproof, and small enough to take on the go- great for traveling with you all those places you don't want to tote a laptop. The one pound GNARBOX is about the length of a cellphone, but thick enough to not fit in a pocket. It will fit nicely in a day pack- as opposed to a laptop, so it is perfect to travel on the go.
With the GNARBOX cell phone app (available for Android and iOS), you can edit any photos or videos easily using Lightroom Mobile 3.0 . For example, the video editing features frame-by-frame trimming, the ability to do slow motion or fast motion, changing aspect ratios, and adjusting light, color, filters or layering music. You can also get help finding highlights and from footage. You can export videos in full resolution, and directly export to Facebook, Twitter, YouTube, Vimeo, and more.
The model we received to review has a storage of 128 GBs- which isn't much, so if you need more space, there is an option to buy the newer version that holds 256 GBs. There is a $100 price difference- $399.99 vs. $299.99 for the one with less storage.
You can check out more of this great product on the GNARBOX website.