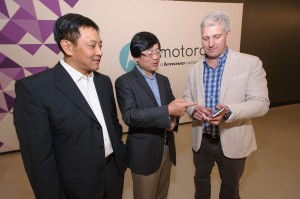 You know what's interesting about big companies? They can buy other companies. Today, Lenovo bought Motorola Mobility from Google, for a price of about $2.91 billion.
It appears that Lenovo owns the Number 3 smartphone maker, and I believe they will own all the cool phones that are out now like the Moto X, as well as the Droid series. Just so you know, Motorola's HQ will still be in Chicago, and I'm guessing they will keep the name. I guess that means that I'll be visiting two booths at CES as usual.
By the way, Google originally bought Motorola for about $12.5 billion in 2012. So I guess Lenovo got a deal here, or is Motorola not worth as much as it was before?