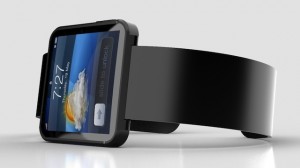 I think we all know that smart watches are probably going to be a new way of getting our notifications, and we have reported on the SmartFitty watch and how Apple is working on something.
I have recently learned that Microsoft is under development of its own smart watch. To add fire to this rumor, Microsoft has apparently ordered many 1.5 inch displays. I have heard that the team developing the Kinect and other Xbox accessories are working on this Microsoft smart watch.
I would think that the whole Xbox team would be too busy working on the sequel to the Xbox 360. I've heard that is going to be announced, so is there any reason why the smart watch couldn't be implemented into the Kinect and the new Xbox?
Oh, let us hope that this will work, just so this article will have some validity at a future time.