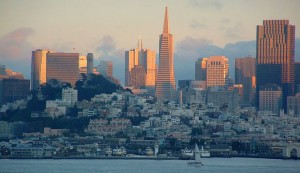 Well, as you can see by the headline, cab use in SF (that's the official abbreviation for San Francisco, not "Frisco") is down by 65 percent. This is due to companies like Uber and Lyft, which has changed the transportation industry thanks to the smartphone revolution.
For those that don't know, these are apps that allow you to arrange rides in a much easier and less costly fashion than an overpriced taxi. A recent report from the San Francisco Municipal Transportation Agency has stated that the average taxi is only making 504 trips per month, which is down from two years ago when it was 1,424.
I suppose that goes to show you how easily a business can be reduced thanks to advances in technology. I can't help but wonder what else is being reduced? Is the Post-It business depleted thanks to text messaging? Maybe I haven't heard, but I'm sure there are businesses that are dead and dying thanks to "there's an app for that".
Let's talk in a year and see what is going to happen. I am very anxious, honestly.