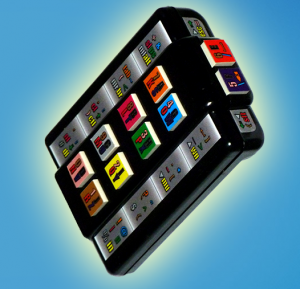 I have always been a supporter of finding new ways to type. After all, we have been typing with QWERTY keyboards for about a century and a half.
Even the order of the keys is based upon them jamming on old typewriters, something that we don't have to worry about anymore. Of course, I have no intention of re-learning how to type with an ABC keyboard. However, I might be willing to learn to type again if I can do it with one hand.
Enter the Decatxt by in10did. As you might have guessed, it is known as Decatxt for a reason. "Deca" meaning ten, and "txt" meaning text. This is a little device about the size (but not the thickness) of a credit card, and it allows for one-handed typing. There is a tutorial video after the jump, and you might want to check it out for yourself.
Of course, it doesn't look like it is available as yet. The official site does not have an order form of any type, and I don't see any date on when it could be available. It looks like the company is looking for some sort of provider, and I really hope that they get it. I can only do my part and reporting on it.