Another review of an Anker product. They are a top company dealing with chargers, and this product is another great way to charge on the go.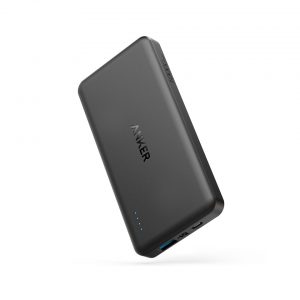 This is the PowerCore II Slim 10000. The slim, portable charger is helpful for the people on the go, or people who play Pokemon Go. No, I'm serious. The portable charger might be the best thing for fighting gym battles and participating in the new community events.
Here is what you want to know about this external portable battery. The 1st generation of the PowerCore was small- about the size of a credit card. The PowerCore II is longer, but slim- comparable to the thinness of a phone- as pictured here: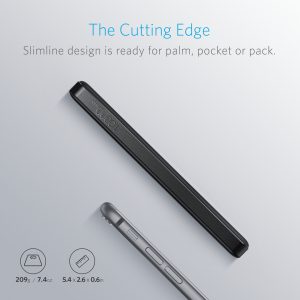 The PowerCore II has a quick recharge- that is, if you buy a Qualcomm Quick Charge wall charger. Not included. Same issue as the wireless charger I reviewed the other day. It's nice for sure. I don't know why they wouldn't include the item that you need for fast charging, but at least there is an option. It only takes 4 hours to recharge with the quick charger, as opposed to others that take 5 to 6 hours. It will take 5 to 6 hours to recharge if you use a 5V/2A Charger.
The good news is that once it's charged, you can charge an iPhone 7 up to 3.4 times(according to their internal testing). That could be helpful if you are going to be away from a plug-in for a while.
If you're interested in buying this product- it is listed at a price of$37.99 on their website.