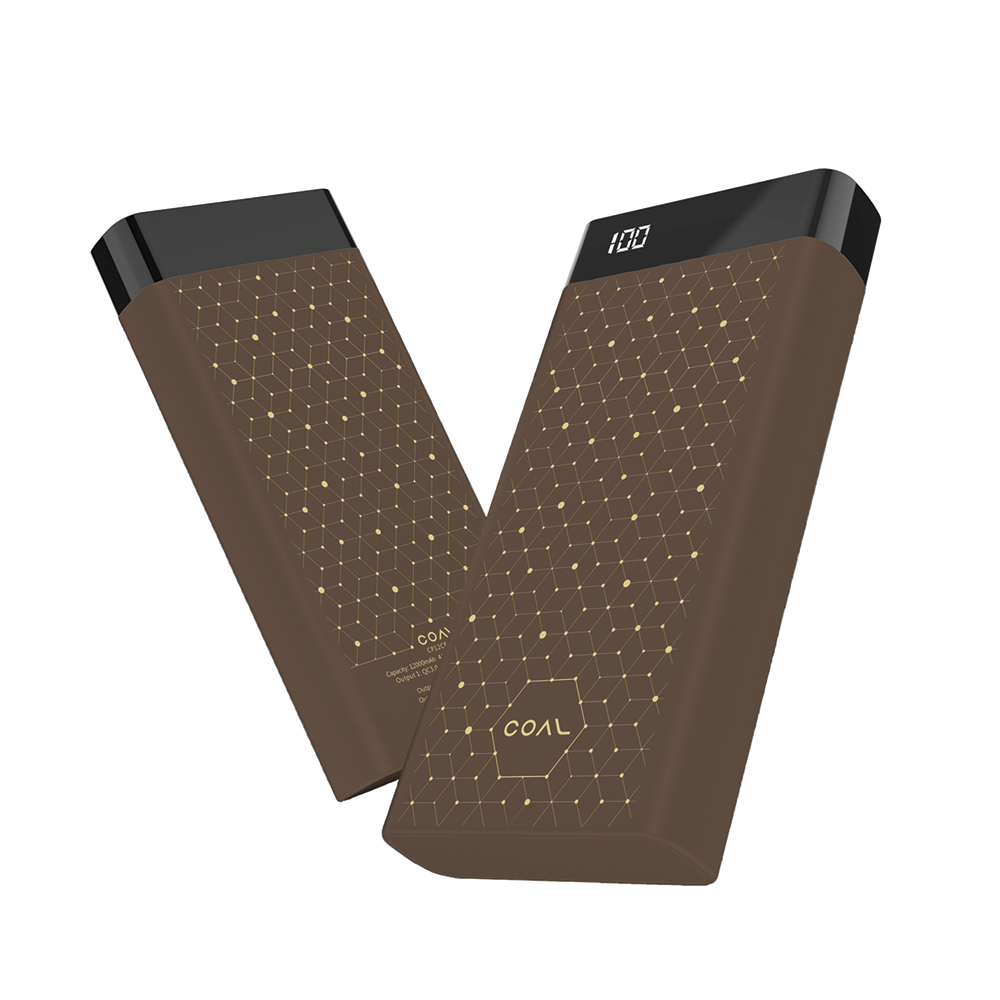 When I was out doing Pokemon Go the other day for Community Day, I noticed many people walking around using external batteries, powerpacks, portable chargers- whatever you may call them. We've reviewed many of these things like this one from Nomad and this one from Cygnett. At CES this year, Mark picked up one from COAL Power that a representative gave him. We thought we would do a little review on it today. "Louie" is the name of this one.
The Louie Specs
There are three outputs on the 12,000 mAh capacity charger that we received- A Qualcomm 3.0 Quickcharge 5V/3A, a type C ouput 5V/3A, and a USB-A output 5V/2.1A. The input is a typeC 5V/2A. The Louie also comes in an 8,000 mAh version. That one just has a USB C and USB A output, and a type C input.
The device also comes with a nifty charging cord that has a triple-headed adapter cable that includes a micro end, lightning end, and  USB Type-C to USB-A.
The Louie Design
The covering of this pack has a nice geometric design on a brown background. The texture of most of it feels rubberized almost, with the exception of the top, where the display with the LED is a black plastic. The white LED numbers will give you a good feeling of how much battery life is left.
*Side note, if you try to jam your backpack into the overhead compartment on a plane, you might want to take this out. The display cracked a bit, but the charger still continues to work.
Should you Buy the Louie?
We've found this charger to be on the heavy side of the different chargers we've tested. It's about the size of two Samsung Galaxy S7 phones stacked on top of each other- same length, and I'm guessing it weighs about that much, too. The bonus of this pack is that it will charge your device a couple of times at least, and it has charge protection that protects your devices from overcharging and overheating. So, all-in-all, a good product.
The COAL website says that it will be available on Amazon.com by April 15th. We have not seen it show up yet, and there's also no price available. When the company gets back to us, we'll update the article.
The Louie was given to us for free in exchange for our honest and unbiased feedback. No other compensation has been provided.