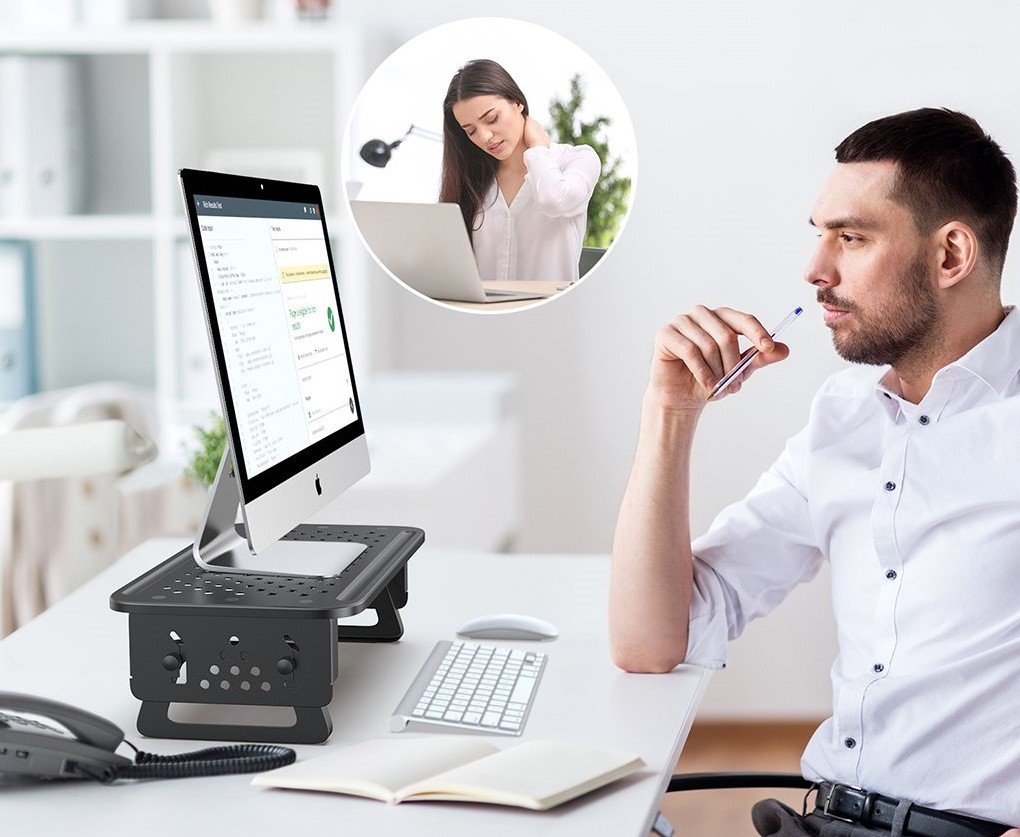 This Alumtek is a company that we have not reviewed anything before, but they sure do make a lot of great office equipment. I had a chance to check out the Monitor Stand Riser Adjustable Desktop Stand, and it is something very simple but very needed.
You can see in the image how it can help improve posture, and it does so by raising a display/monitor or laptop. It can hold about 35.2 pounds worth of screen, and there are some holes on this metal thing underneath for allowing for cooling.
I found that the setup was pretty simple, and I probably could have done it without reading the instructions. You will note how there are some interesting tracks for three adjustment levels.
Even if you put the tracks at their lowest point, you still have a few inches worth of room. I think you can fit a keyboard underneath it, unless it is one of those wide ones.
The Atumtek Monitor Stand Riser Adjustable Desktop Stand is quite affordable at $17.99, and it can be purchased on the Atumtek site.