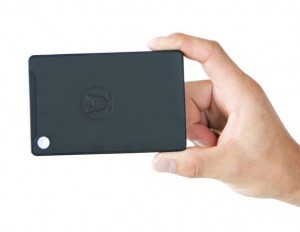 What you are seeing here is not an iPhone case, but it is a computer. It is a Kangaroo computer, the world's smallest portable PC.
It is a Microsoft Windows 10 PC, and if you hook it up with a keyboard, mouse, and monitor, you've got a a desktop. You can even used an iPad, projector, or big-screen TV as a monitor. It even has Windows Hello integration, with that embedded fingerprint reader for easy login.
As for the internal specs, it has an Intel Cherrytail (Z8500) SOC and it has 32 GB of storage with a large capacity microSD card. The battery is good for four hours of casual use.
If you want to get the Kangaroo computer, it is available at Newegg.com and the Microsoft Online Store for about $99.