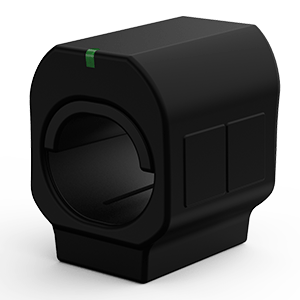 I have to admit, I am not really a fan of Airborne mice, and by that, I mean the type of mice for your computer. I have been using a wired mouse for decades, and I can't stand using only a trackpad or touchscreen. I believe that it will take being on a deserted island with the Magnima AirMouse before I adapt to this technology.
The AirMouse is tech that I have seen before. I remember reviewing a presenter from Logitech, but I'm guessing that the Magnima's AirMouse is made for doing presentations. After all, messing with a mouse during a PowerPoint in front of several people can be really annoying, honestly.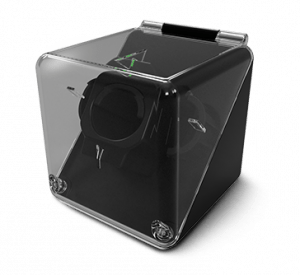 I realize that the image above doesn't show how small this AirPoint Ring is, but it does fit around the finger. The AirPoint Ring comes with this charging case that makes it practically a display for this techno piece of jewelry.
So, how is this AirPoint Ring in practicality? Well, I had to admit that I had some difficulty. If you don't like waving the AirPoint Ring in the air, you can drag it on the tabletop. I also found that clicking the button isn't really simple sometimes.
The good news is that I was able to pair the AirPoint Ring to my computer very easily. Normally, it isn't really that simple.
If you want to get in on this AirPoint Ring, head on over to the Magnima site and pay $129.99 for it.