So, I wouldn't say that memory on computer is a finite resource, but you will often find that you will always need more than what you actually have. Fortunately, Seagate has your back with these really cool portable HDD, and I was fortunate enough to review two of them, the Special Edition FireCuda External Hard Drives.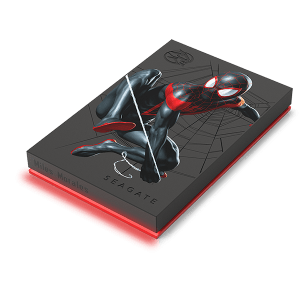 Yes, they are called FireCuda, and yes, I don't really understand that name, some mix between fire and barracuda. You can see that these guys have some cool designs stamped on them, and I'm kind of fond of the Miles Morales Spider-Man and Luke Skywalker, Rebel Pilot.
At least these were the ones that I had a chance to review, and I found out two great things about them. The first of them is that they have 2TB in them, which I like (actually, I love, really). The second is that these special HDDs can be used on the PC, Mac, Xbox, and PlayStation, just where you need them.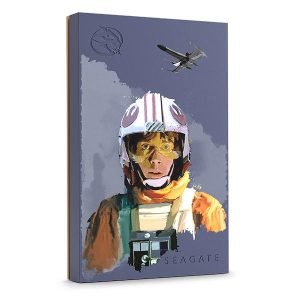 Best of all is how simple it is to work. All you have to do is plug it in using the USB 3.2 Gen 1 cable (it's a peculiar one, but it exists), and I found that my computer recognized it right away. Then you can just drop and drag whatever files you need to.
There is an indicator light when it is plugged in, and I am told that there is a way to program the light to be customizable. Yeah, I didn't quite figure that out, as you can see in the video.
Speaking of the video, you got to like what you see with these, and I love both of these FireCuda External Hard Drives very much. I forgot to mention that there is a Rescue Data Recovery Service to defend against data loss and retrieval costs.
If you want to get in on this like I did, you can find the Luke Skywalker Special Edition FireCuda External Hard Drive here, and the Miles Morales Special Edition version here for a price of $139.99.