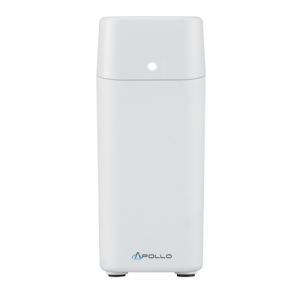 Since I am in the holiday season, I am going to be reviewing a lot of products that will make great gifts. For those that want the gift of space, I will highly recommend the Apollo Cloud. I am not talking about space in the household, but space for all your digital files.
Yes, I realize that everyone is on some kind of cloud today. I mean, where else are you going to put all your files, on your computer? I mean, you have files on your phone, tablet, computer, and…oh my gosh.
The thing about the cloud is it is a cloud. I mean, it is made to be very nebulous, and it is everywhere and nowhere at the same time. Now imagine that the cloud could somehow be lassoed down and brought to your house, and this is the necessity of the Apollo Cloud that you want.
Why do you want it: I can think of four reasons, and there are all terabytes. Yes, this has 4 TB of cloud storage for your files. If you think that you might run out of room, then you have more than 440 hours of HD video, or more than 220,000 photos, or 500,000 songs.
You get the idea. It is a lot of room, and it is easy to set up. All you need to do is plug it into your router, and then plug it into the wall. It's pretty easy to set up the software after that, and you can just drag an drop your files. There is even the option of using hot keys, and I haven't even figured out that part just yet. It is also possible to just connect a USB drive and directly upload files and folders to the Apollo Cloud as fast as one click.
Of course, what good is a device like this without an app? Yeah, it's got one on the Apple store and Google Play for free, which will really help you manage your files on mobile devices.
You can find out more about the Apollo Cloud on the Promise Technology site here, and it is available on Amazon and the Apple Store. Are you surprised that it is available on the Apple Store? I'm not. I mean, look at how white this thing is, it just fits in with the Apple aesthetic. I found it on Amazon for $249.00 and on Apple for $299.99.