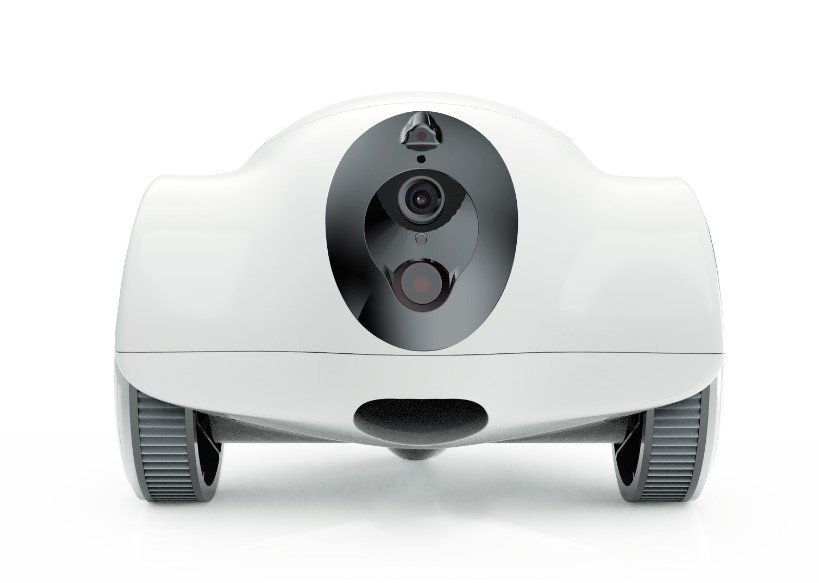 Introduction (Does It Do What It Should)
This product is made for those who are away from their home, but really miss their pet. I mean, who doesn't want to see their best friend whenever they are at work. After all, the dog or cat isn't the only lonely one experiencing some separation anxiety.
Once again, this is one of those review that I write, but probably think you might have a better time just watching me unbox it and try it out. All you need to do is charge it up, download the app, turn it on, sync it up, and that's it. Actually, that is a lot, but once you get it going, it is really cool.
The controls are pretty instinctive, but I will say that there is often a bit of hesitation after you touch them before it actually moves. I also show on the video how there are some buttons that can do functions like take pics and video, and then one button that just makes it spin while shining a laser light point. I also discussed how some of these buttons are close to my Android's menu, so hitting some of the buttons resulted in a reset.
You can also see the footage that I got, and how my dog is kind of avoiding it. I think she is kind of afraid of this robot, which makes a lot of sense. After all, when I have my robot vacuum roving my floors, sucking up dirt, my dog is usually keeping her distance.
I show on the video how the dog likes the whole aspect of treats, and I regret not showing how the robot drops treats. You will note how I flip open the top, and there is something that looks like a fan or even a jet engine. All that is required is to fill these places with treats, and a button on the controls will drop them. It's a good way to keep your dog or cat happy while you're gone, and you can also use the app to talk to your best furry friend from a distance.
Facts About The Company
I really could not find out more about this company, Guliguli. Let's put it this way: on their official website, it has columns about their company, and one of them just says "product". Normally it should say "product", right? I couldn't find the "About Us" section about this company, but I seem to have any.
What Does This Company Make?
Well, I got this other Pet Robot, then there is some cat litter, as well as a water fountain. It would appear that this is made for the cat owner, but this pet robot feels like it works really well with doggos.
Just the Specs, Man
If you're the type that needs this info, this section is for you!
Weight: 1.2 kg
Size: 207 x 204 x 147 mm
Power interface: TYPE-C
Camera: 200w/Infrared night vision
Battery: 3.7 v 6000 mAh
WiFi: Support
If there is something on this that I didn't cover, please let me know.
What Do the Reviews Say?
I show this product on Amazon, and it only has a 2.9 stars average. I think it is a little harsh, but I only tried it for a limited time. I can't help but wonder if this will keep working over time, there is simply no way I can test out a product's durability.
Okay, Get To The Unboxing Already!
Okay, I Like It, Just Give Me The Link So I Can Buy It Already!
Maybe I Want It, But Is There Anything Else Like It? Maybe For A Lower Price? Please?
I don't really know if there are any other products like this. Should I call this unique? It feels like there should be more products like this, honestly. I mean, who doesn't want to love their pets from a distance?