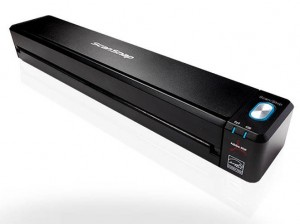 It seems like we are beginning to live in a more paperless society every day, which means we need devices in order to make a better transition. This is where products like the Fujitsu ScanSnap iX100 come in.
The ScanSnap iX100 is this thing that you see before you, a small scanner that is about the size of your forearm. It scans any document (A4 or 8 x 11 sized) at 300 dpi at 5.2 seconds.
Set up is pretty simple, but I didn't use the CD Rom, but went online to find the drivers. It took a while for it to download, but once the scanner was hooked up to my computer, it did its job rather well. You can see a later scan of some Calculus equations that I've been brushing up on. Yeah, I do that, and it's a long story why.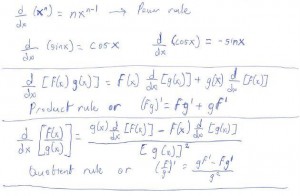 Once I was done scanning a document, I had several options of what to do with it. The easiest is to just save it on my Computer, but most scanners do that. What makes the ScanSnap iX100 excellent is you don't need to have a router to make it work wirelessly.
Yes, the iX100 has built in Wi-Fi in order to detect the network environment at home. What really makes this feature excellent is how you can scan to your PC, Mac, or your Mobile Devices. From there, you can use some really cool software like ScanSnap Organizer to create some filing cabinets, CardMinder for capturing information on business cards, and ScanSnap Receipt for getting information off of receipts. There is also ABBYY FineReader for ScanSnap to scan most printed documents to Microsoft Word, Excel, and PowerPoint. You can also use cloud services such as Evernote, Google Doc, and more.
That's right, the ScanSnap iX100 is portable and wireless. It is good for 260 letter-size documents on a full charge, and weighs less than a pound. Did I mention that it can do 2-page spreads?
All in all, it is quite a good product. If you want it, head on over to the Fujitsu site and pay about $229.00 for it.