Soooo…..Yeah.
If you are not familiar with PAX, it is the Penny Arcade Expo, and it was founded by the creators of Penny Arcade, a successful online comic strip. Usually, the PAX Prime event is visited by over a hundred thousand fans at the Washington State Convention Center in Seattle, Washington at the end of August/beginning of September.
This year, PAX Prime 2021 was not much to write home about. There is really no one to blame except for the one we love to hate, COVID-19. Normally, when I enter the main Expo floor of PAX Prime, the big three (Sony, Microsoft, and Nintendo) are there to brag about their latest. Then, as you journey into the thick crowds, you will find the big names in gaming from Blizzard, to Epic Games, to any game company that you can think of. There are also scads of booths from Indie Gamers who want to show off what they have.
In short, it is usually an event where there is so much to do that I have a hard time reporting on it all. There are also so many people to meet, and I've had a history of taking pics of all the cosplayers.
As I've mentioned before, there just wasn't a lot to see here. Nearly every booth was an Indie game booth, with the exception of Bandai NAMCO, as they promoted their newest title Tales of Arise. I heard one participant say that Bandai Namco was "the only booth at PAX".
It felt like a lot of the big names in gaming pulled out of PAX Prime 2021 due to the threat of COVID-19 and the Delta variant. I suppose that this was just smart on their part, but for someone who really wanted to return to a convention after almost two years, I couldn't help but feel very disappointed this year.
Still, there were some booths, and they had some pretty awesome stuff there. In fact, here are some great cosplayers that we saw there.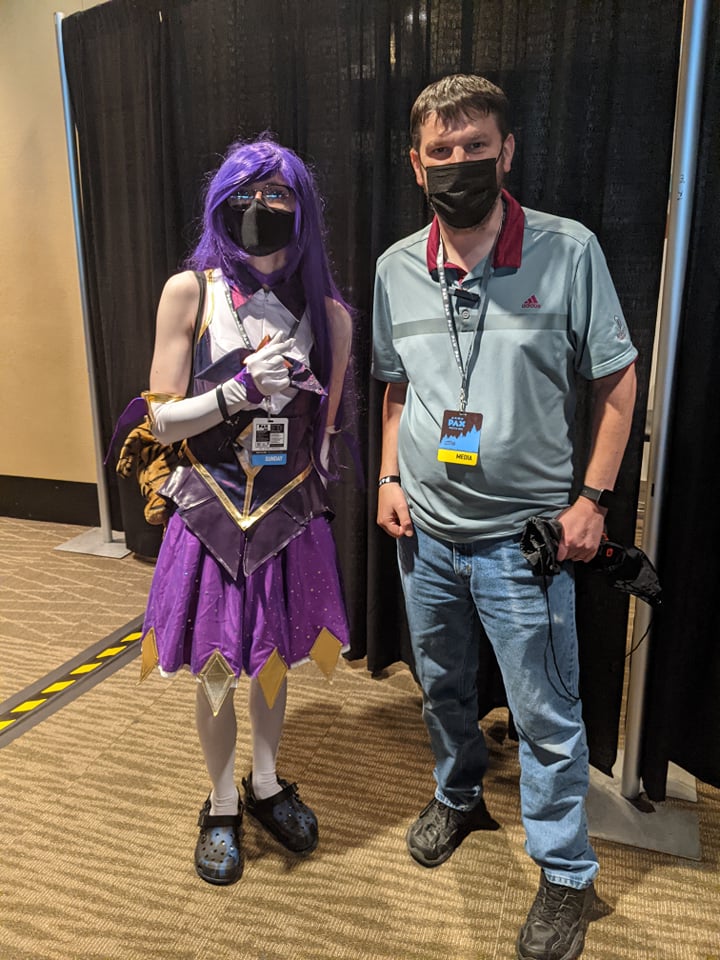 Hey, its Syndra from League of Legends!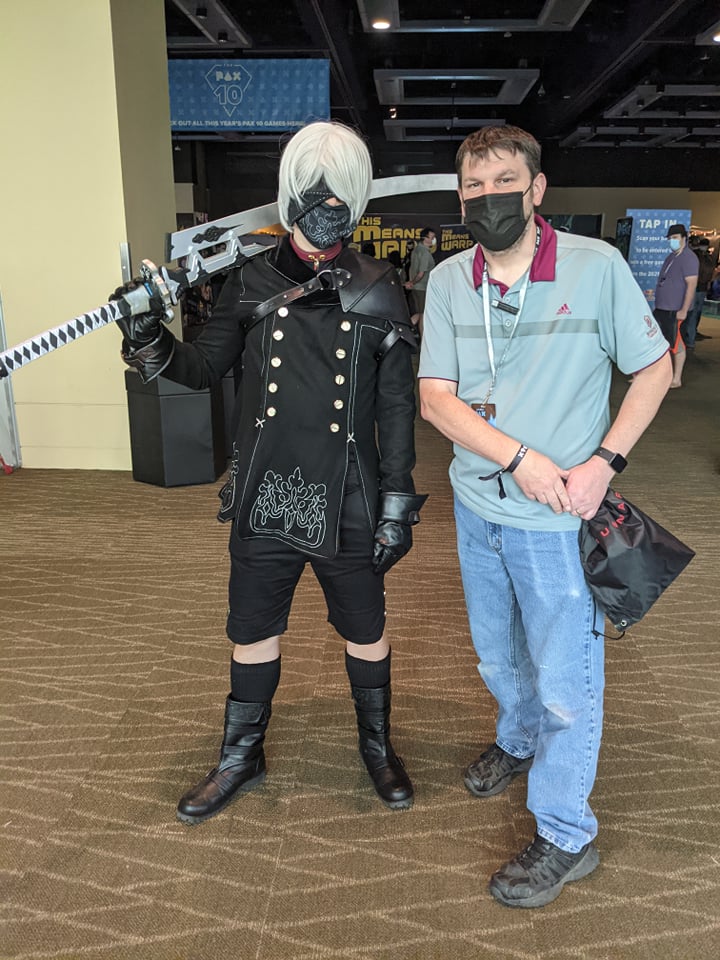 So, this is 9S from Nier Automata, and I have to admit that I never heard of this, but it is a great costume.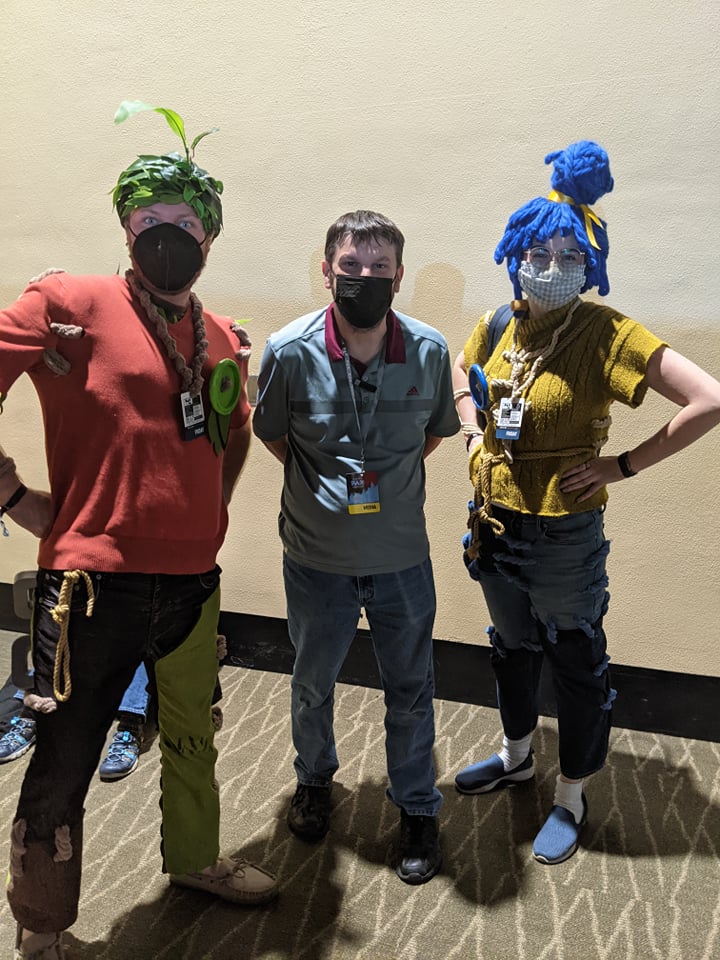 Here's Cody and May from It Takes Two. I actually might buy this game after hearing its premise, and meeting these nice people.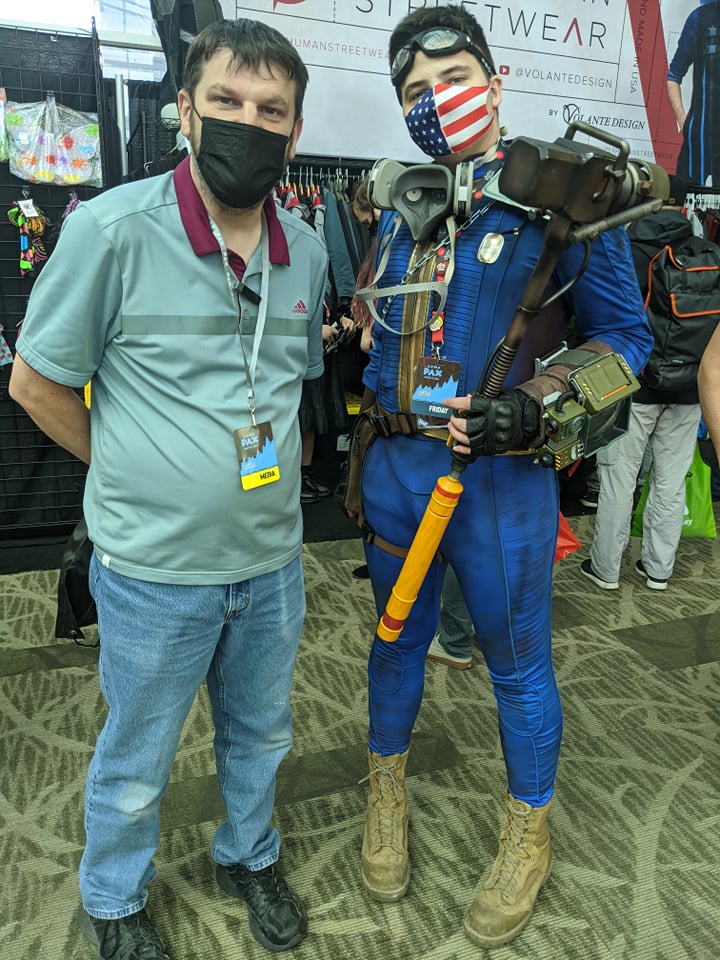 Here's a cool guy dressed with a lot of Fallout and Fallout 76 action going on.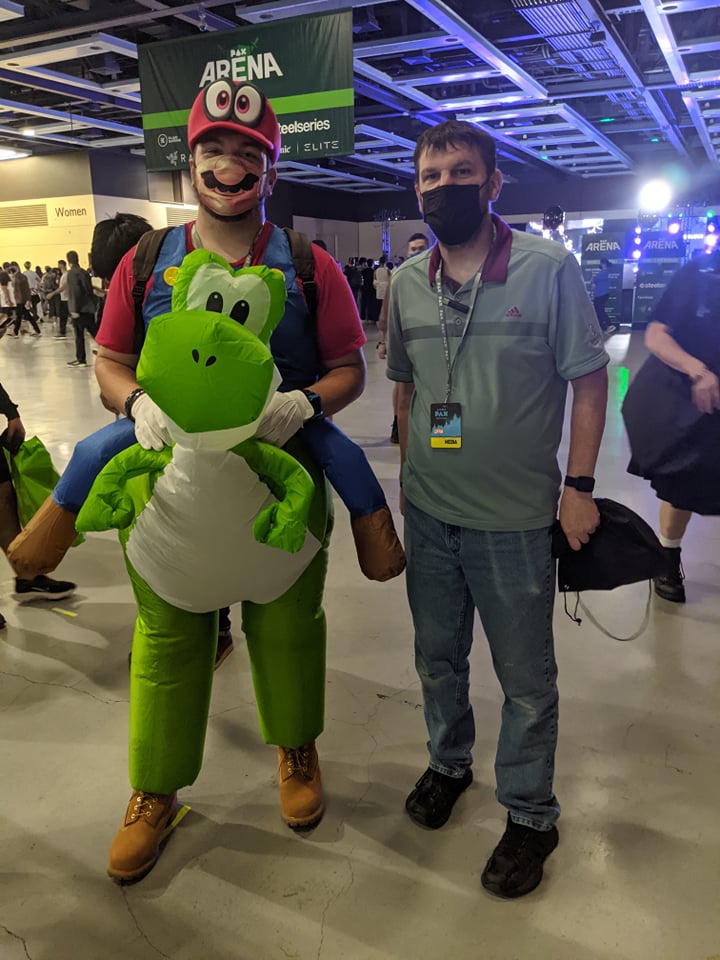 It's him! It's a Mario! Did you think I would caption this with a-something else?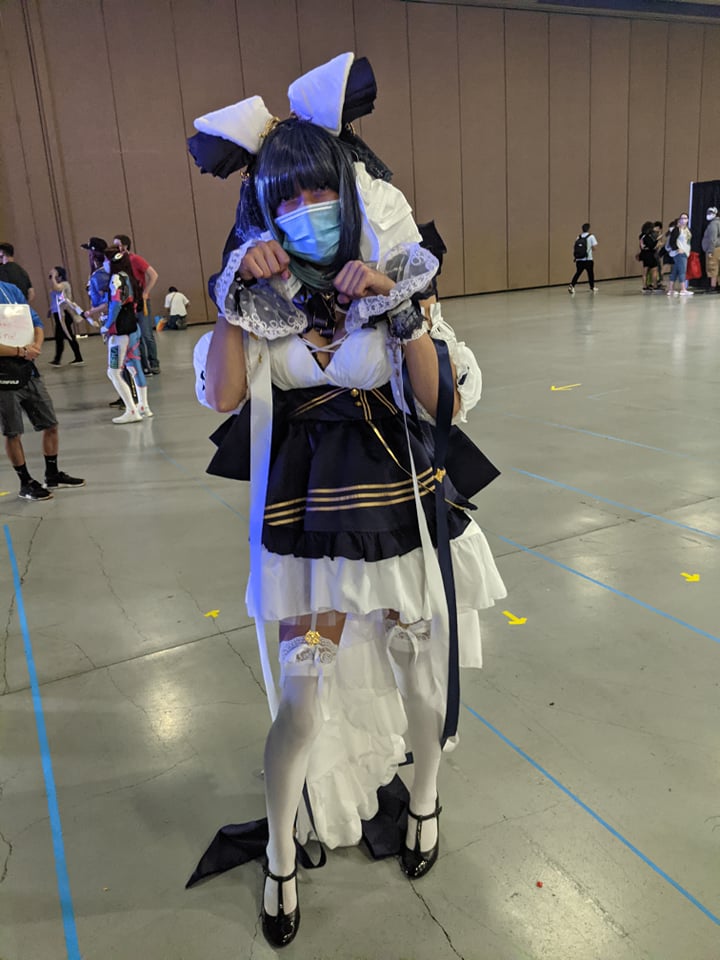 This is a great gal who is Cheshire from Azur Lane.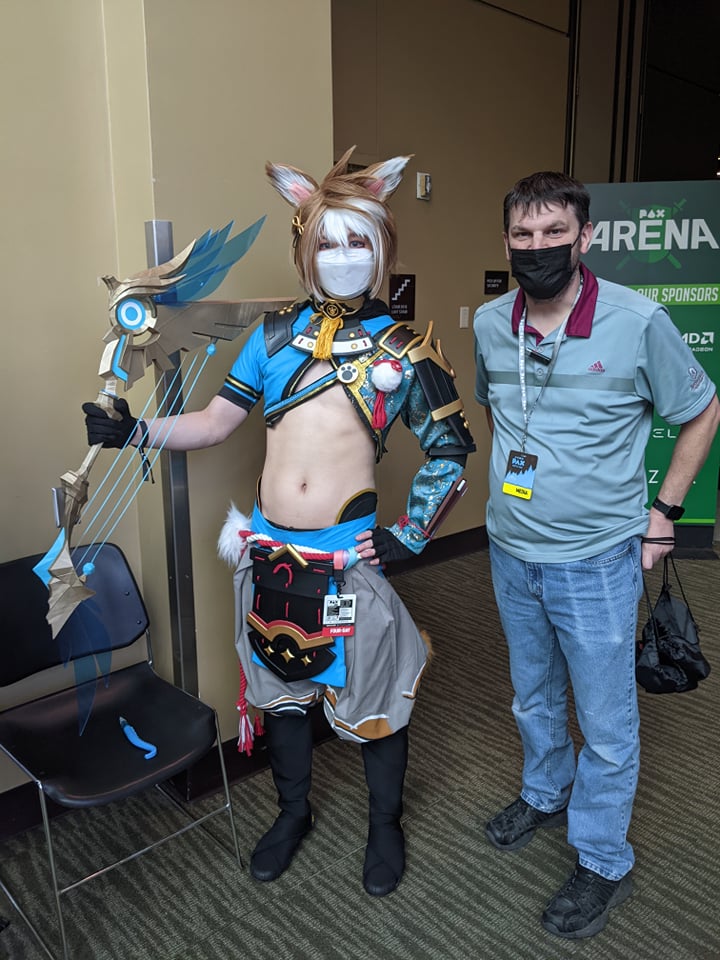 And lastly we have Gorou from Genshin Impact. Again, I haven't heard of this medium, but I admire the commitment to the costume.
Anyway, that was our trip to PAX Prime 2021. I hope that next year there will not be any COVID-19 to worry about, so we can enjoy these conferences once again!