I believe this is the first time we are doing a review for products from the Hive company. They are a company that specializes in making smart home products. We will be reviewing the Hive View, the Hive window and door sensor, the Hive Active Plug and Active Light. To wrap them all together, there is also the Hive Hub.
The Hive View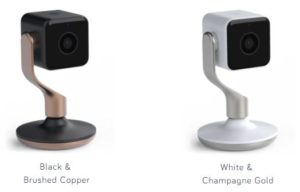 We've reviewed other cameras similar to the View. This one is an indoor camera which can be mounted on a wall or set on a flat surface. It has an elegant look with colors in Black and Brushed Copper or White and Champagne Gold. The cubic camera is magnetically attached and can be taken off the base for a short time with its battery life that lasts over an hour. It's easy to set up with the app and Bluetooth.
With this 1080p HD camera, you get 130 degree field of view and up to 8x zoom. There is 16 ft of night vision. Two way audio allows you to communicate with people or your pet in the room your camera is in through the app. You can even set your camera to only record humans and ignore pets if you don't want to be notified every time Fido runs by.
Camera Dimensions are
| | |
| --- | --- |
| Width: | 2.20 inches |
| Height: | 2.20 inches |
| Depth: | 2.20 inches |
| Weight: | 6.42 ounces |
Unit dimensions are
Width:3.46 inches
Height:5.41 inches; 5.70 inches with base plate
Depth:3.46 inches
Weight:15.87 ounces; 19.15 ounces with base plate
The cost of Hive View retails for $199.99. 24 hours of video playback is included. You can also purchase a subscription for $3.99 a month.
Hive Window or Door Sensor

This item will help you have peace of mind to know if you have left a window open, or will notify you when the door opens. With this gadget and the Hive app, you can be alerted when your kids come home from school.
It comes with adhesive pads to make it easy to mount, and a CR123A Lithium battery.
Dimensions of the Sensor are
| | |
| --- | --- |
| Width: | 0.91 inches |
| Height: | 2.76 inches |
| Depth: | 0.94 inches |
| Weight: | 0.67 ounces |
Dimensions of Magnet
| | |
| --- | --- |
| Width: | 0.43 inches |
| Height: | 2.72 inches |
| Depth: | 0.59 inches |
| Weight: | 0.42 ounces |
$34.99 is the price of this item
Hive Active Plug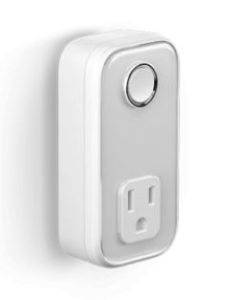 Plugging in items such as a lamp or a fan into this wall adapter will allow you to power said item on and off from your phone or through Alexa or Google Assistant. You can set a schedule for up to six times a day through the app to turn them on or off automatically. This is great for if you are on vacation and want outsiders to believe you are home.
Unit dimensions for this device are
| | |
| --- | --- |
| Width: | 2.05 inches |
| Height: | 3.94 inches |
| Depth: | 2.04 inches with pins, 1.22 inches without |
| Weight: | 4.34 ounces |
It can be purchased on the website for $44.99.
Hive Active Light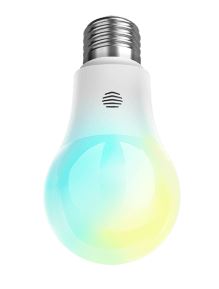 This light bulb will work with the app, Alexa, Google Home, or IFTTT to change your lighting from cool to warm and a brightness up to 806 lumens. Lights can be grouped so you can control them all at once. With an A+ energy rating, these lights are the smart way to light your home at a cost of $29.99 per bulb.
The Hive Hub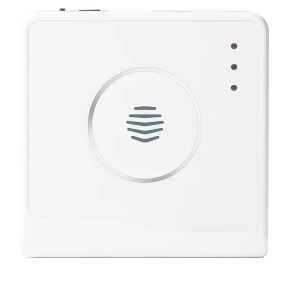 All the products above and in the Hive family can be run together through Wi-Fi off of this hub. If you are going to buy the other products, you really should have this one to connect them. It plugs into your broadband router, and as you add each smart gadget, it will help them all work together like the heart of your home.
Dimensions:
| | |
| --- | --- |
| Width: | 3.78 inches |
| Height: | 3.80 inches |
| Depth: | 1.07 inches |
| Weight: | 4.02 ounces |
The Hub costs $79.99 on the Hive website.
You can purchase all these products separately, or bundle them in a pack. There are different packs you can buy, but one pack that includes all of these retails for $349.99.
Thanks to the Hive for sending us these smart products to review. No compensation was given for our fair and unbiased analysis. We participate in the Amazon Affiliate program, where we may receive compensation from purchases made through our links.