Oh yes, I have been wanting to review an Igloohome product for a very, very, very long time, and I always like it when we finally get the review units. We had some good time reviewing the Smart Keybox 3 and the Smart Padlock.
Our Review of the Igloohome Smart Keybox 3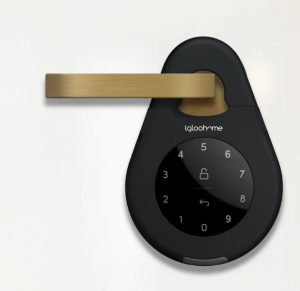 If you have ever been shopping for a new house, then you probably know how the house that you visit has a lockbox on the doorknob which had the key. Of course, everyone could use one of those lockboxes, and that is why there is the Smart Keybox 3.
Say, for example, you are going on vacation, and you are putting your house up for rent. Well, if you have the Smart Keybox 3, you can leave your key in the smart lock box. This is a lockbox that you can open with your phone, and you can open it up use the Igloohome application to set up a code for your guest.
It is a very cool to have something like this, and there are two sizes of link for the doorknobs. Best of all, it can withstand some dust and light rain, as it is IP66 certified.
You should be able to purchase the Smart Keybox 3 on the Igloohome website for about $189.
Our Review of the Igloo Smart Padlock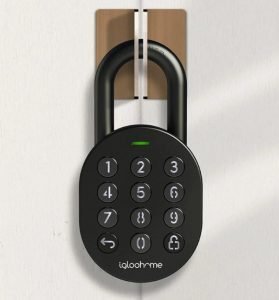 So, after reviewing the Smart Keybox 3, I would have to say that the Smart Padlock is quite similar. I mean, you can open it with the app, you can personalize it with a combination. About the only difference is that you can't put a key in it.
There is a difference in power, as the Smart Keybox 3 is powered by four AA batteries (or through the USB-C port), and the Smart Padlock comes with one of these strange batteries that I really need to figure out the name of.
However, most people need a padlock in comparison to a Smart Keybox 3, and this Smart Padlock is made to be really weather proof.
You should be able to purchase the Smart Padlock for about $129, also on the Igloohome site.