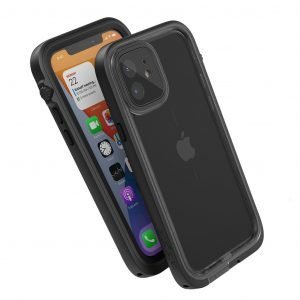 I wasn't really expecting another product from Catalyst, but I am very pleased to receive the Catalyst Total Protection for the iPhone 12 and the iPhone 12 Pro Max.
The first time that I ever reviewed Catalyst products, they were very big on creating some waterproof cases. These Catalyst Total Protection appear to be a "return to form" for the company, which now thrives on cases of all types, with an emphasis on protection and not aesthetics. So the question is how deep can you go? Let's talk about 33 feet or 10 meters.
I believe that the name of Total Protection is also given because it allows for protection from germs. The advantage of being totally waterproof is that you can wash it with soap and water like you can wash your hands. By the way, it is good for protection from water, snow, dirt, and sand.
Oh, I should also emphasize the Total Protection with drop protection. We're looking at 2 meters or 6.6 feet, which is very good. By the way, it is Qi and MagSafe wireless charging compatible. So what other types of features does it have? Well, it has a premium lanyard and access to all of the ports.
So, is this something that you want? It should be. You can get the Total Protection case for the iPhone 12/iPhone 12 Pro here, and the version for the iPhone 12 Max here. They are both priced at $89.99.