Introduction (Does It Do What It Should)
I'm going to just be honest here and say that the easiest thing to review are cases, as they are something very simple, really. I have to admit that I never heard of Pivet until I saw them at CES2023. Now I've got a whole bunch of stuff to review, with six cases and two cases for AirPods.
Our Review of the Pivet Aspect + Clear Case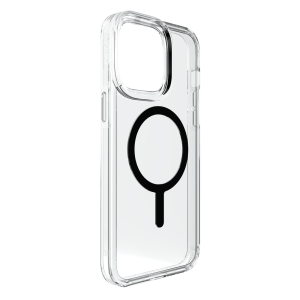 I will have to say that the Clear is…clearly as simple as it gets. Yeah, that was a pretty bad…pun, I guess. Yeah, I'm not certain how to classify the level of bad humor that is.
I feel that it is so clear, I am not certain how resistant it is to scratches. The case is made for falls about six and a half feet (2 meter) falls.
I haven't even talked about the Self-Cycle technology which is "end-of-life solution for plastic". As far as I know, this is biodegradability tested, which means it will biodegrade in landfills in about 3-4 years compared to 450-5000 years of current plastics. That is very good to hear.
Our Review of the Pivet Aspect + Deep Ocean Blue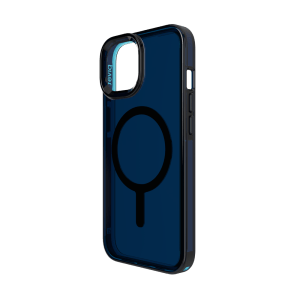 Okay, the aspect of the…Aspect is great as it has some color to it. Granted, it seems to be available only in Ocean Blue.
I have to admit that it there is something about the feel of the Aspect that feels good on the hand. Maybe a little too good, but It has about the same drop protection, at 6.6 feet (2 meters), and you should check out the cool lanyard as well!
All right, you can see in the video that I have about five of these cases to review, but several of them are rather similar. I have links to where you can get the cases, and I've got the products in the videos, along with the prices.
Our Review of the Zero Black for AirPods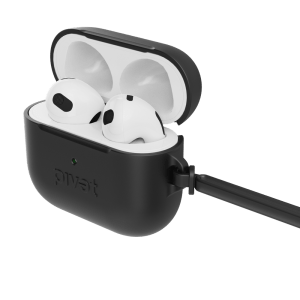 I have to admit, you might as well protect the AirPods while you protect the environment. Okay, I did take that from the website, but can you blame me, it is a great slogan!
Well, these are made from one half recycled post-consumer plastic, and also feature that self-cycle technology. That means it will biodegrade in landfill environments in approximately 3-5 years, as opposed to 450-5000 years that other plastic stuff will.
Facts About The Company
I believe that Pivet was sponsored by Michael Pratt, and I know that because his name is all over the "About Us" on Pivet's website. Check out this blockquote!
We started Pivet with the whole intention of being able to make solutions that actually change the world around us.
Yeah, there are all kinds of articles from all kinds of places, which makes me wonder, why have I never reviewed a Pivet case before? I guess I had better…pivot.
Get it?
Here's another place we can pivot, and that is in the environment. Surely we already know this, but if someone can make plastics that only take 3-5 years to biodegrade, we all need to jump on that train!
What Does This Company Make?
Cases. And I mean, a lot of them. I see articles from Wired that show the case for the iPhone 12 being lauded. Again, why is the first time that I am reviewing their cases? This is why I go to CES 2023, because I just love seeing new products and new companies.
Just the Specs, Man
If you're the type that needs this info, this section is for you!
Normally, I just copy and paste the specs, but I can't find them on the website. If there is something on this that I didn't cover, please let me know.
Okay, Get To The Unboxing Already!
Okay, I Like It, Just Give Me The Link So I Can Buy It Already!
Usually, at this point in the article, I put a link to Amazon. I mean, I am an affiliate there. When I do a search for "Pivet cases" on Amazon, I don't really get anything. I find it odd that there is no Amazon presence here, as it looks like they put out some great products that are eco-friendly.
I'll go ahead and provide links to the company site with the price, so you can purchase it if you want.
ASPECT + CLEAR for iPhone 14 Pro Max for $44.99.
ASPECT + DEEP OCEAN BLUE for iPhone 14 for $44.99.
ASPECT DEEP OCEAN BLUE for iPhone 14 for $34.99.
ASPECT CLEAR for iPhone 14 for $34.99.
ASPECT + DEEP OCEAN BLUE for iPhone 14 Pro Max for $44.99.
ZERO Black for AirPods Pro (2nd Gen) for $24.99.
ZERO Black for AirPods (3rd Gen) for $24.99.
Maybe I Want It, But Is There Anything Else Like It? Maybe For A Lower Price? Please?
I mean, Pivet makes really cases, but you know who else makes good cases? Just about everyone else. I mean, it must be a mutli-billion dollar business, even without the phone you put in it.