Another week, another review of some cases from a cool company. In this case, it is Vena, and I have three of them this time with the vCommute, vArmor, and vLove.
Our Review of the Vena vCommute iPhone 14 Case
I'm just going to say that it isn't rare to have a case that is a wallet. They have been making those since gosh knows when, and it can handle a few credit or debit.
However, there is this cool foldable leather flap that works to cover the wallet portion. This thing has some magnetic action that reminds me of those covers for the iPad that serve as a stand.
In addition to those cool features, I forgot to mention that the vCommute is dual-layer polycarbonate and TPU with CornerGuard to withstand some military drop test standards.
You can get the vCommute on the Vena site for $49.99, and it is a lot of good case for your money.
Our Review of the Vena vLove iPhone 14 Case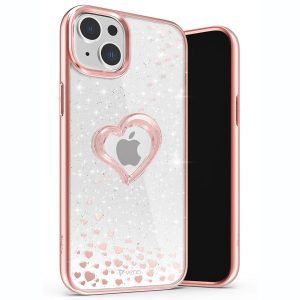 This next particular case, also known as the vLove, is probably called this for one reason: it's got a hole in its heart. Yeah, it's there to show-off the Apple logo, and doesn't really protect around there.
But who cares, as it has a dual-layer polycarbonate and thermoplastic polyurethane worth of protection. It also has CornerGuard technology, so you know your Apple flagship phone is in good hands with vLove.
If this is something that you want, head on down to the Vena site and be prepared to pay $34.99 for it.
Our Review of the Vena vArmor iPhone 14 Case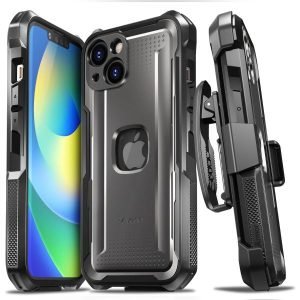 It's pretty clear why this particular phone case is called the vArmor. It certainly will give the most protection, probably up there with Otterbox or UAG.
The vArmor isn't just a case with dual-layer polycarbonate and TPU with CornerGuard to exceed military drop standards, but it also has a terrific swivel holster. This holster has a belt clip that allows it to be used as a kickstand, which I like, I like a lot.
If you want this, head on over to the Vena site to pay $49.99 for it.