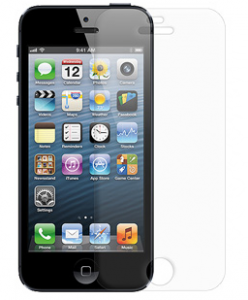 I am, of course, no stranger to screen-protectors, so I won't bother trying to explain what they are. This particular one is from Amzer, who has made mobile device cases before.
The Shatterproof is a screen protector that is a 0.2 mm thin urethane film, and it has been certified by the American Society for Testing and Materials (ASTM). This means that it is stress resistant, scratch resistant, drop resistant, and it even has a "self-healing" capacity.
There isn't really much more that I can say about this, other than it protects from dirt and dust. You can get the model for the iPhone 5 on $29.95 here. While you are at it, check out the Shatterproof for other devices, not to mention whatever else Amzer has.