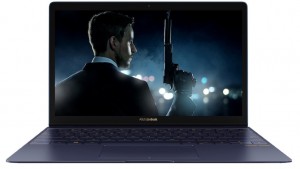 Right now, there is a big consumer electronics show known as Computex, and I hope that I will attend it someday. If I was there yesterday, I would have seen Asus unveil four new products.
The first is the ZenBook 3, and ultralight ultrabook that weighs 910 grams with a 12.5 inches, and extremely thin bezel. It also has an aluminum alloy and also have an Intel Core i7 processor, 16 GB of 2133MHz RAM and USB Type-C.
As for the three smartphones, they include the ZenFone 3, ZenFone 3 Deluxe, and the ZenFone Ultra. The base model is 5.5 inches with Qualcomm 625 processor. The Deluxe has the same size, but with a 23 Megapixel camera and Sony IMX319 image sensor, f/2.0 aperture lens, and it is capable of 4K video. The Ultra has a 6.8 inch full HD screen and 4,600 mAh battery. All three smartphones have USB Type C charging ports and fingerprint sensors on the back.
These devices should be out soon, but there is no word on a release date.