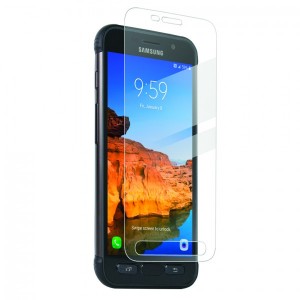 It has been a while since I reviewed a Bodyguardz product, and the last time it was for the iPhone 5. Yeah, that is way too long, so I managed to review the Samsung Galaxy S7 Active Bodyguardz Pure Premium Glass Screen Protector.
This is one of those products made to prevent the 30 percent of owners who break their phone within 12 months. By the way, the damage is 10 times more common than loss or theft, and Americans have this habit of spending $5.9 billion of repairing their phones.
One of the best parts about screen protectors, particularly ones from Bodyguardz, is that you don't know that it is there. I've had screen protectors that I was pleased with, and not only does this provide protection, but some clarity. That means that you have an anti-glare screen.
If you want to have some of this protection on your Galaxy S7 Active, you can get it on the Bodyguardz site for $39.95.