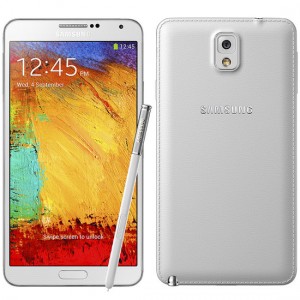 Okay, you might remember when I discussed the Armpocket i-35 armband, and how it can hold the Galaxy Note 3. This was important to me because I wanted to try it out for myself.
Let me start by saying that the Galaxy Note 3 is so feature-rich that I can't possibly describe them all. I will try to summarize the features by saying that it is really helpful to have a smartphone or phablet with a huge screen and a stylus that just sticks right into the device.
I believe that the reason why the Note 3 exists is that people don't want to interact with their phone by a touchscreen alone. I like the idea of having a stylus, and just jotting something down. I don't like to just text message to myself which I had to use because I don't have a pen and paper handy.
So here is what you get, there is an Action Memo for just jotting down stuff. Then there is Scrapbook, made for organizing all kinds of medium together. I think that the S Note has been brought up so it is much better than on other platforms. I mean, I have S Note on the Galaxy S III, and there isn't near enough templates as the one on Note 3.
The Galaxy Note 3 is a phone or phablet that really is designed to start a new age of smartphone interface. You can find out more information here, and get it on all kinds of carriers.