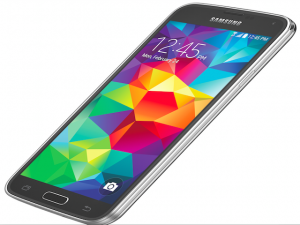 I've been with the Samsung Galaxy S3 for about a year and a half, and I had a brief fling with the Galaxy S4. I finally have upgraded to the Samsung Galaxy S5, and I can honestly say that it is a worthy successor to the S5. This is not to say that the S4 was not good, but it was only a small step up from the S3. Of course, it is unusual for a new version of a phone to be a quantum leap.
The S5 might be pretty close. It comes loaded with KitKat, not to mention a bigger screen. True, it is only a 0.1 inch bigger, but the next versions of the Galaxy S series are really going to tread into phablet territory.
It is worth the bigger screen just to get the 2560 x 1440 resolution. That means that videos look way clearer, and photos look just fantastic. I might as well talk about the 16 Megapixel camera. The photos that I took were so clear, that I could pinch and zoom on something very small in incredibly clear focus. The only issue is that I couldn't figure out how to focus on the camera by using the volume controls, which is a standard on most smartphones.
I also had a chance to try out the included fitness tracker, and I might be willing to adapt to a new lifestyle. Speaking of a new lifestyle, I also enjoy the fingerprint scanner as well. The Kid's mode is also helpful.
In other words, if you are thinking about upgrading, to the S5, do it. Get to your mobile provider, break your contract, and…okay, maybe you don't need to go to that extreme. Still, it is worth it.