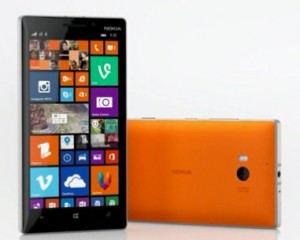 Not only was yesterday a big day for Amazon, there was also a big announcement by both Microsoft and Nokia. Most of it is due to the Windows Phone 8.1, not to mention three new smartphones.
Windows 8.1 will be available to all current Windows Phone 8 customers with an update called Lumia Cyan. It features one easy swipe notifications with Live Tiles. It also has faster ways to type with Word Flow, not to mention a new personal voice assistant known as Cortana.
As for the smartphones, the Lumia 635 and 630 have Snapdragon quad-core processors, 4.5 inch Clear Black screen and colorful design with changeable shells. They both have 5 Megapixel rear auto focus camera, and the only difference is that the 630 is available in single and dual-SIM models. The Lumia 930 is considered the new Nokia flagship phone, and it has a Qualcomm Snapdragon 800 quadcore 2.2GHz processor, 2GB RAM, 32GB of onboard storage, and a 5-inch screen with 1,920 x 1080 pixel resolution.