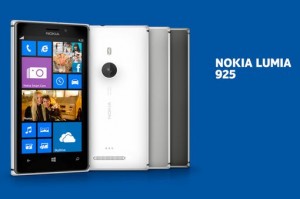 I probably should have brought this up yesterday, but Nokia announced the Lumia 925 smartphone. This phone is apparently a "new interpretation" of the Nokia Lumia 920.
Part of the charm of the 925 is that it has a metal design. I'm not certain if that will create some more subscribers, but hey, let's get out of the age of plastic.
The Lumia 925 also has this as a big selling point: the most advanced lens technology and next generation imaging software. Yeah, those Windows phones are really great at giving us camera technology, aren't they? This one has a Smart Camera mode for taking ten images at once, using options like Best Shot, Action Shot, and also Motion Focus.
While announcing this phone, Nokia took the time to announce Hipstamatic's new application known as Oggl. This is made for capturing and sharing high quality images on Twitter, Facebook, Foursquare, Tumblr, Flickr, and Instagram.
You should expect to see the Nokia Lumia 925 soon in white, gray, or black for about 469 euros. If you want more colors, you can get the white, black, yellow, and red colored wireless charger back.