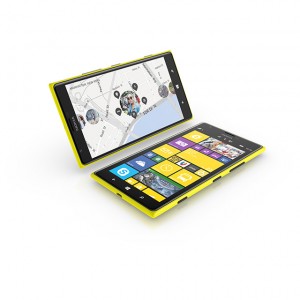 Not only has Nokia tried to outwit Apple with new products with their 2520 tablet, but they also have two new phablets, the 1320 and 1520.
These both have 6-inch screens, which is enough to make all the tiles for their Windows operating system fill up well. The 1520 has a 20 Megapixel lens and a dual LED flash, and is capable of 1080p video at 30fps. It also has that 2.2 GHz Snapdragon 800 chip from Qualcomm. The 1320 has pretty much the same features, but it has a 720p screen.
You will see the 1520 by the end of the year, but the 1320 won't be coming until the beginning of 2014. Now, this is what I have been suspecting: smartphones are getting bigger screens. The line between smartphone and tablet is fading.