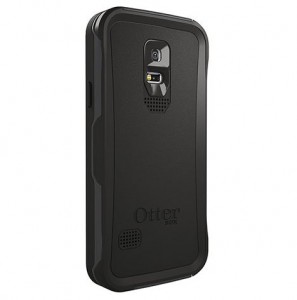 Most of you know that I love Otterbox products, and it really is hard not to love them. I mean, if you want protection for your mobile, most people look to Otterbox or Lifeproof for that kind of great protection. I finally had a chance to out two of the products for the Galaxy S5, the Preserver and Symmetry.
The Preserver is one of those covers that is made for water-protection. It's two pieces are made to snap into place around the phone, and it is very difficult to get these two pieces apart.
What makes the Preserver so unusual is that it is completely transparent in front so you have access to the touchscreen. Inside are some internal foam cushions that give the Galaxy S5 some cushion like a…life preserver.
When it comes to cases like these, you really need specs like fully submergible up to 6.6 feet for 30 minutes, and drop proof up to 6.6 feet. You know, numbers like that. Oh, it is also dust and debris proof.
If you have a life around water, and want to keep it out of the Galaxy S5, head on over to the Otterbox site here and lay down $89.95 for it.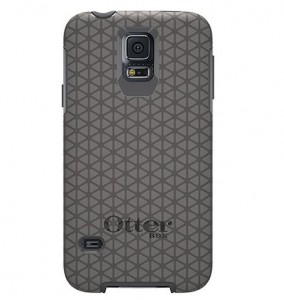 While the Preserver might be designed for…preserving and protection, The Symmetry is more designed for fashion, but can still do a good job of protection.
The Symmetry is a one-piece cover, and it has an inner pattern made for protecting the back of the phone. It also has raised beveled edges to protect the screen. In short, it has both terrific inner and outer protection, which I can only assume why that is why it is called the Symmetry.
The Symmetry case is available in all kinds of colors and graphics styles on the Otterbox site here for about $44.99.