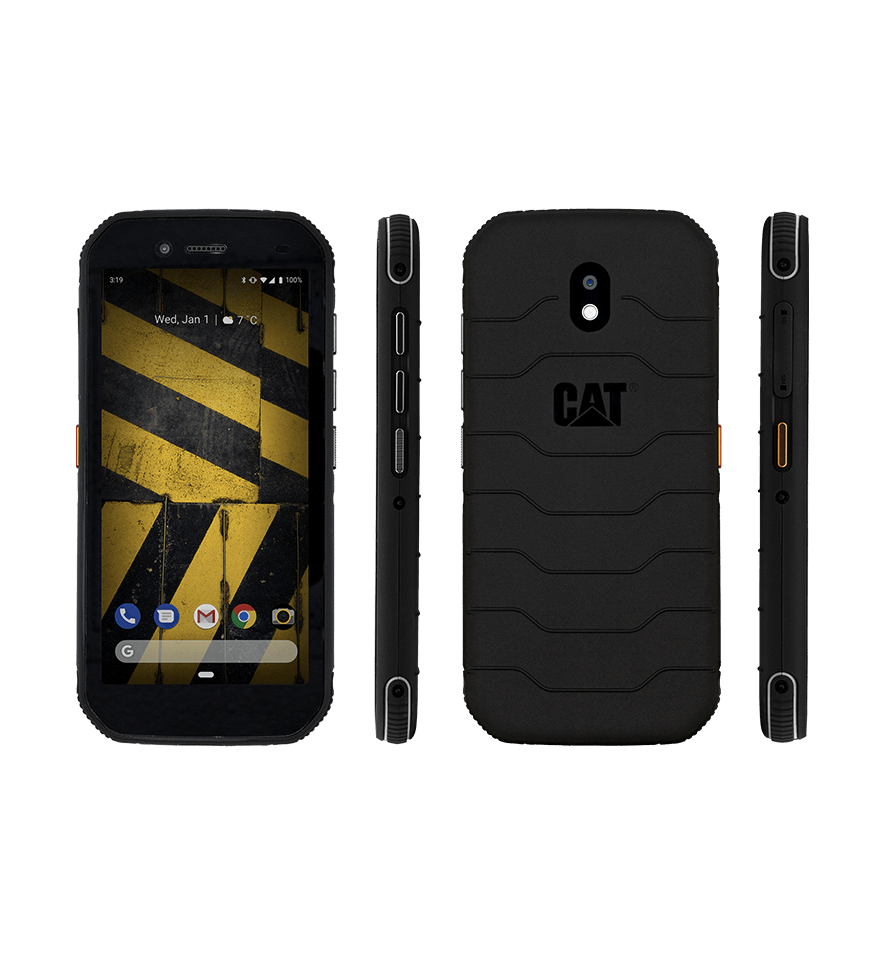 It is not often that we get to review a smartphone, and this one is not one that is made by the big names like Apple, LG, or Samsung. Instead, it is made by Caterpillar (CAT), a company better known for its yellow and powerful earth-moving machines. In case you didn't know it, CAT also makes a smartphone, and this is the CAT S42 Smartphone.
I think by now most of us associate CAT with a sense of toughness needed for construction work, and the CAT S42 smartphone is made for that. Its outer shell feels like a UAG case or other similar brand, I honestly had to resist the urge to attempt to take it off. However, this tough case also has a tough screen as well with Corning Gorilla Glass 5.
Combined, all this protection is able to survive a drop of 6 feet onto steel. That's all well and good, but it is also IP69/IP68 water and dust proof.
All right, I don't know how many other ways that I can say "it's tough (so tough)". Let's talk about the other features like NFC, Bluetooth 5.0, 3 GB RAM, 32 GB ROM, 5.5 touchscreen, and 13 Megapixel camera.
The operating system is Google Android 10 with upgrade to 11. If you have seen Android on different smartphones, then you know there is a little bit of variation for every one. This one keeps the programs in circular windows, and is very instinctive.
Oh, one thing that I forgot to mention is how the buttons are designed so it will work if you are wearing gloves. Oh, it also can do dual sim cards and a MicroSD card.
You should be able to purchase the CAT S42 Smartphone on the CAT phone website for about $299.99.