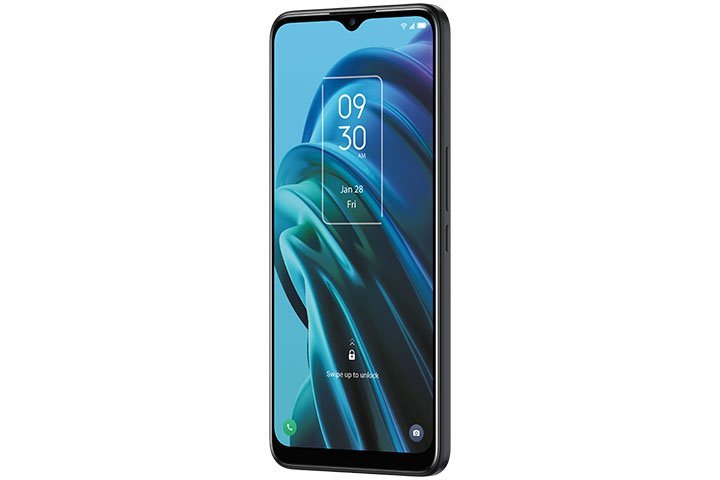 Finally, finally! Yes, we are reviewing a TCL product. For years, they have told me that they were going to send me something, and I have been sending them reminders…every once in a while. I really wanted to review one of their large displays, but I am reviewing something considerably smaller with the TCL 30 XE 5G.
I'm going to start by talking about its basic shape. I'm sure that most of you know that screens are always measured by diagonal to diagonal. Most of the time, the length and width are proportional, but I can't help but feel that the TCL 30 XE 5G feels…thinner. I'm told that this has a 89.5 percent screen to body ration and a 20:9 aspect ratio, so that is part of that. Speaking of thinner, the TCL 30 XE 5G feels on the skinny side.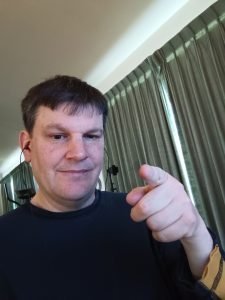 So, I turn it over and notice that there is a lot of lenses for the camera. There is a 13 Megapixel main, a 2 Megapixel depth, a 2 Megapixel macro, and also a flash. As for the front-facing camera, it is an 8 Megapixel job. I took a few selfies, and here's one of them.
I was watching videos and noticed they look surprisingly clear, as it is HD+ 720 x 1600. The sound is also great as well, and I am not certain how they did that one.
As far as what is inside, it has a MediaTek Dimensity 700 5G Chipset, a 2.2 GHz Octo-core processor, and 4GB of RAM. Yeah, I wouldn't know much about that.
I would have liked to use this on the road, but there was a T-Mobile and Sprint label on it. Since I am a Verizon subscriber, I don't think my SIM Card will work.
I found a decent price on this for a little around $200, which I am assuming is unlocked. Here's more information about it here.