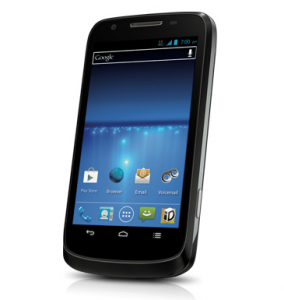 Man, it was difficult to title this review "Use the Sprint Force". I guess I don't realize how many non-Star Wars related jokes there are associated with the word "force".
I had a chance to try out the Sprint Force, and I will have to say that it is now currently an entry-level phone. I remember when entry-level phones were clamshells that just had cameras, if you were lucky. Now, most entry level phones are smartphones.
I suppose the next question is whether or not the Force is worth your money, but I will talk about the price later. It is powered by Android 4.0 and set up with 4G LTE and 3G. At this point, it is difficult to talk about features like Wi-Fi, GPS, and Messaging, when every smartphone has them. It has a built-in mobile hotspot to permit five Wi-Fi enabled devices to share one network connection.
Another interesting fact is that the Force is made of environmentally preferable materials with minimal environmental impact. Yes, the Force is with this one. Oh man, I just broke my promise.
Let's get the rest of the stats out of the way, then, shall we? It has 4.0 inch WVGA screen, 9 hours of talk time, and 4GB ROM and 1GB of RAM.
Now we come to the price. The Regular price is $299.99, but you can get $200.00 off with two year instant savings and $50 with mail-in reward. So I suppose that is a phone for $49.99, which isn't too bad. You can find out more about it here.