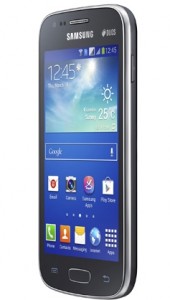 Just to let you know, this has nothing to do with the Galaxy S 3. Yes, that has already been updated.
This is the Galaxy Ace 3, and it is a smartphone "that intends to bring a slew of features from the higher end models onto a package that would be easy on your pocket in terms of finances and size". The cost is TBA, but the screen size is a 4-inch WVGA TFT LCD.
The Ace 3 has a dual-core 1GHz processor, 1 GB of RAM, along with Android 4.2. Now, this particular smartphone might not give you the LTE you desire, so that could help with the cost. It does have Wi-Fi 802.11n, Wi-Fi Direct, USB 2.0, and Bluetooth 4.0. As for the camera, it has a 5 Megapixel job. I believe that you can update the memory to a 64GB microSD card.