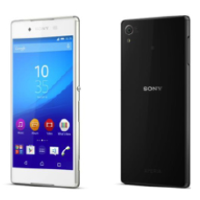 Sony has recently announced the latest in their flagship Android phone series, the Xperia Z4, the follow-up to the popular Xperia Z3. This has been a very long-awaited smartphone probably should have shown up at CES and Mobile World Congress 2015.
The Xperia Z4 flagship phone has a full metal body and will have a 5.2 inch screen with 1080 x 1920 resolution. The camera on the rear is quite something at 20.7 Megapixels, and the front-facing one is also pretty advanced for its kind at 5.1 Megapixels. Inside will be a 64-bit octa-core Snapdragon 810 with 3 GB RAM with 32 GB of storage, upgradeable up to 128 GB with the microSD slot.
As an added bonus, the handset is IP6 certified for dust and IP5 and IP8 certified for water. This means that it is protected against "Water projected by a nozzle (6.3 mm) against enclosure from any direction" and can be submerged to 4.92 feet for as long as 30 minutes without damages.
The battery will be at 2930 mAh, and the phone is 6.9 mm thin, weighing in at 144 grams. Compared to the Xperia Z3, it has taken off weight as the Z4 is 8 grams lighter, and it is also .4 mm thinner.
Of course, the Sony Xperia Z4 will have the latest version of Android, Lollipop (also known as Android L or Android 5.0), right out of the box. I am told that it will be making an appearance in Japan this summer, but I don't have a price or more exact release date.