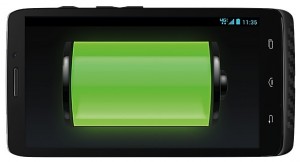 Some of you might remember the RAZR Maxx HD, when it was released last year. Now, there is a new Maxx on the market with the Droid Maxx.
The Droid Maxx has a 1.7 GHz dual-core CPU with quad-core graphics, 2GB of RAM, and 32GB of internal memory. It runs Android Jelly Bean 4.2, and a 5-inch screen.
As for the other specs, it has a 3500mm battery which is good for 48 hours. It weighs in at five ounces, and is 9 percent thinner than its predecessor. As for the camera, it is good for 10 Megapixels and 1080p HD video.
You should expect it on August 20th for about $299 with a standard two-year contract. Oh, one more thing, I heard that it comes pre-loaded with Ingress.