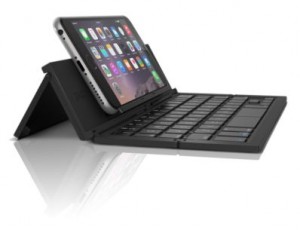 I've said before that some people aren't comfortable using the touchscreens on smartphone and tablets, and I am one of them. The problem is that this means the user must lug around a keyboard with them. However, the ZAGG Pocket Keyboard makes it easy.
It is called the Pocket Keyboard because it can fold up in three different sections, reminding me of the way you fold a letter to fit into a standard envelope. It is good enough for fitting into one's breast pocket as its dimensions are 9″ x 2.5″ x .5″ rectangle.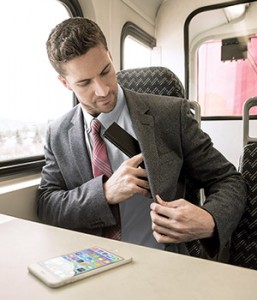 As you can see, the keyboard can unfold in such a way so that a smartphone or a small tablet can perfectly lean in place so you can just type away. By the way, the keyboard is 85 percent the size of a desktop keyboard, which will make it easier for typists to adapt to it.
As someone who has tried this out, I am going to really recommend this for those that want to type on their smartphones and smaller tablets with the clicky clickity of the keys. By the way, it uses Bluetooth to achieve its wireless capability. It is available on the ZAGG site for a price of $69.99.