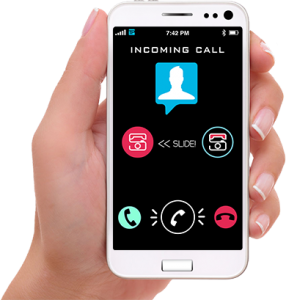 I think we are in an age where we don't accept a busy signal any more. Most of us have voicemails set up, but imagine an age where you call someone up, and you see the reason why he or she is not answering the phone.
This age is now. Last night at CTIA Showstoppers, I discovered an app known as CallSnap which works like this:
1) You receive a call from someone, but you are too busy to answer it. Why you are too busy is up to you. Perhaps you are at a party, or you just don't want your awesome moment to be interrupted by a phone call. As soon as you see a call on your phone's screen, you will see a CallSnap button that you can slide to activate.
2) From there, you can snap a picture of your current surroundings. Once you have approved of the pic, you can then send the picture in a text message to the caller. You can also send a picture from your Gallery.
3) The caller then receives the picture and it sees exactly why he or she is unable to reach you.
All this happens so quickly, that it is unnecessary for a caller to leave a voicemail (but still can). You can see an example of what a caller will see after the jump.
CallSnap shows that you never know what is going to become popular, and I will have to say that CallSnap is really awesomely set to become "the next big thing".
I also think that it demonstrates that we, as mobile phone users, will not tolerate leaving voicemails! No, we have to know what is happening now to all of our friends! Oh man, this is an odd age that we live in.
CallSnap is available on GooglePlay "for free to try, and for 99 cents to buy". Yes, I am quoting them. Just to let you know, they are arranging it so you can have a different message other than "Can't talk…here's what I am doing".