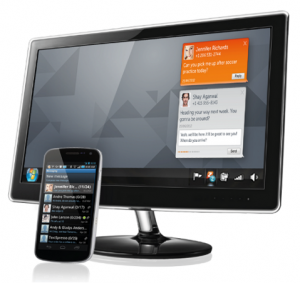 Texting is one of those things that really took over, didn't it? Before we knew it, people were texting on dumbphones more than they were talking.
However, most businesses still have a landline, which means that texting is not an option. However, a Seattle-based company known as Zipwhip has changed all that with a service that allows cell phone users to text landline-based businesses.
If a landline has this service, then this landline can be texted, but the phone on the other end will never ring. Instead, these text messages will appear on an existing computer or mobile device, and the business does not have to set up any special equipment. The business can then send a return text from their computer/mobile device.
Zipwhip, who pioneered this concept of "cloud-texting" announced yesterday that it can equip existing toll-free numbers to send and receive text messages. Honestly, I applaud Zipwhip's forward thinking as they are taking texting off the phone and putting it onto platforms where it is really needed.
The service costs about $19.95 on an existing landline, and for businesses like restaurants and hairdressers, Zipwhip can make a real difference.