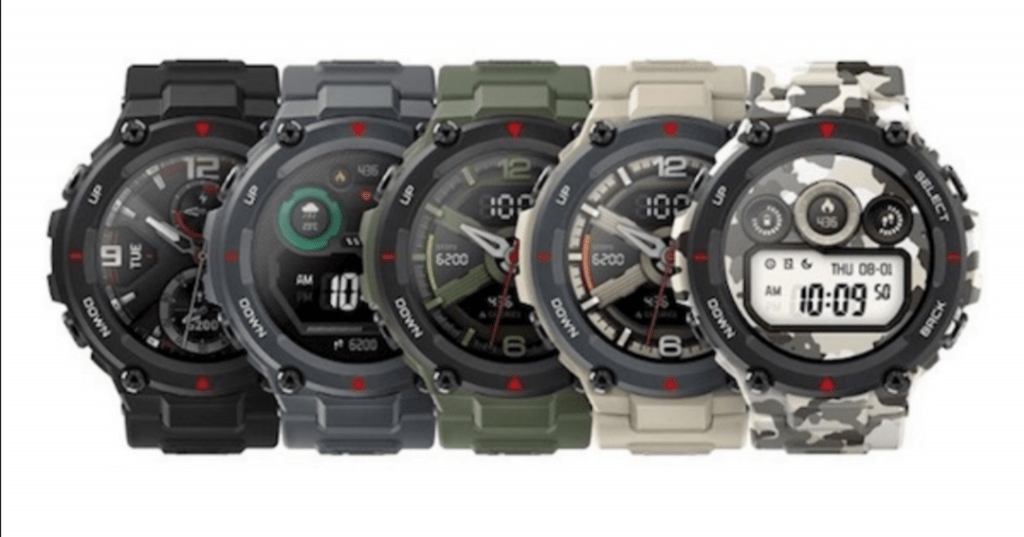 I had a fitness tracker at one time that I misplaced when we moved. It was a FitBit Charge 2. However, I've always been hoping for a smart watch that did more. When we got this new watch from Amazfit, I begged to try it out. Here are my initial thoughts. This is the Amazfit T-Rex.
My first impression was that it felt very lightweight and flimsy as I took it out of the box. It actually is very rugged with a raised bezel face to protect the Gorilla Glass 3 face. Note- this glass is supposed to be fingerprint resistant, but I still get fingerprint smudges. It has been tested to Military Standards- passing 12 tests. I've seen video of it working as it is chipped out of a block of ice, and it is also resistant to 70 degree celsius temps(158 degrees Fahrenheit). Let's hope I never have to experience those temperatures, but good to know that my watch shouldn't burn out when I'm in hot or cold weather. It's also water resistant up to 50 meters and meets 5ATM atmospheric pressure waterproofing standards.
By the way, I don't mind wearing a rugged looking watch. Other females may not like the look, and Amazfit does sell more feminine looking watches as well.
Set-up wasn't too difficult. There is an Amazfit app you download to your phone and pair with the watch.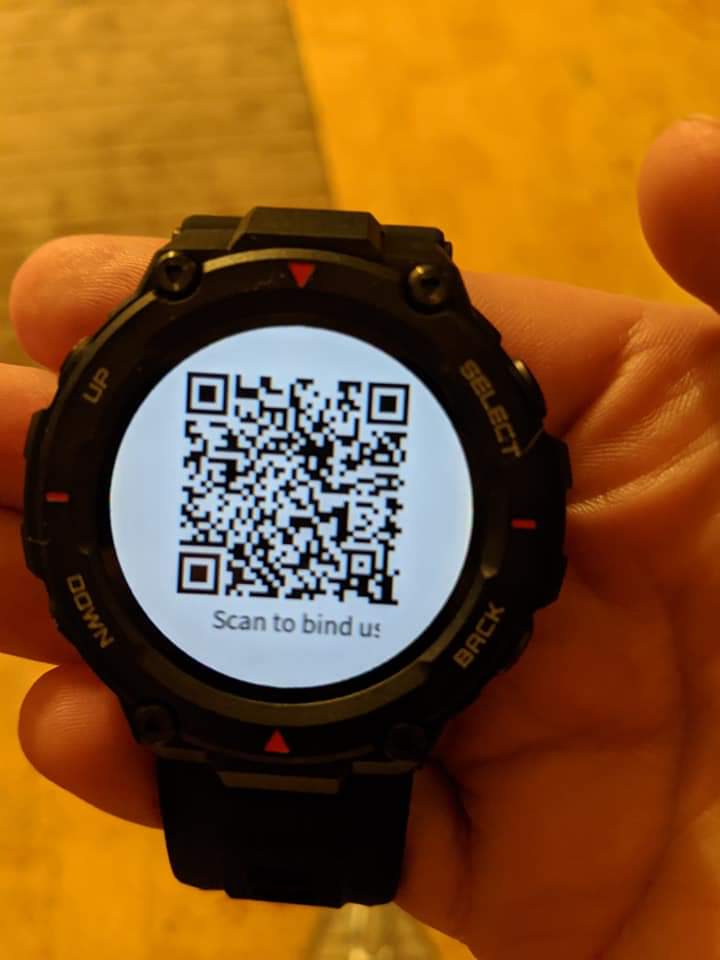 It's apparent that this product is not American with the verbiage it uses. This is okay, but I feel like there are things maybe lost in translation. Also, it took a little searching for me on the internet to figure out how to do things like change the temperature from Celsius to Fahrenheit. The app isn't totally user-friendly, and I had problems finding things. It also took me a while to figure out how to maneuver through the watch- for example, how to stop things in workout mode, but I did figure things out after poking around for a bit.
The T-Rex is technically a smart watch, but it isn't as smart as some watches. It doesn't have the ability to take calls or play music. There isn't a speaker. It does tell you what music is playing on your phone, though, and it will supposedly notify you of texts and alerts. I have not figured out how to get that working through my Pixel 3. There is no internal storage, and no ability to use other apps through this watch.
Battery life is said to be 20 days, but I think that would be without someone using the watch very much. If you don't use GPS or some of the other features, you could probably get 20 days. It does last longer than my Fitbit Charge 2 did. I've been using this watch for three days and still have 63 percent battery left. I think that's pretty great- especially since I can't say I started at 100 percent battery life. You can also put the watch on battery saver and adjust screen brightness and such. If you just use it as a regular watch and turn off the GPS and everything, you could get 66 days out of it. But that defeats the whole purpose of the watch.
Overall, I think this is a great watch. I like that you can track different types of exercise. The GPS and heart monitor sensors are accurate, and you can see what kind of path you've taken if you've gone hiking or mountain biking. I had it track my bike ride on a trail the other day, and it was fun to see the results from that. When I'm able to go swimming again, I'd love to see what kind of results I'll get in that mode.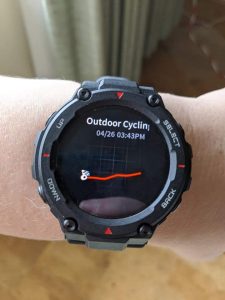 We'll be adding a video review of this watch later, so check back if you want to see it better in action. If you want one for yourself, it has become available on Amazon.com in the U.S. for $139.99. We received ours to review for free. We are not sponsored by Amazfit, and everything is our own unbiased opinion in these reviews.