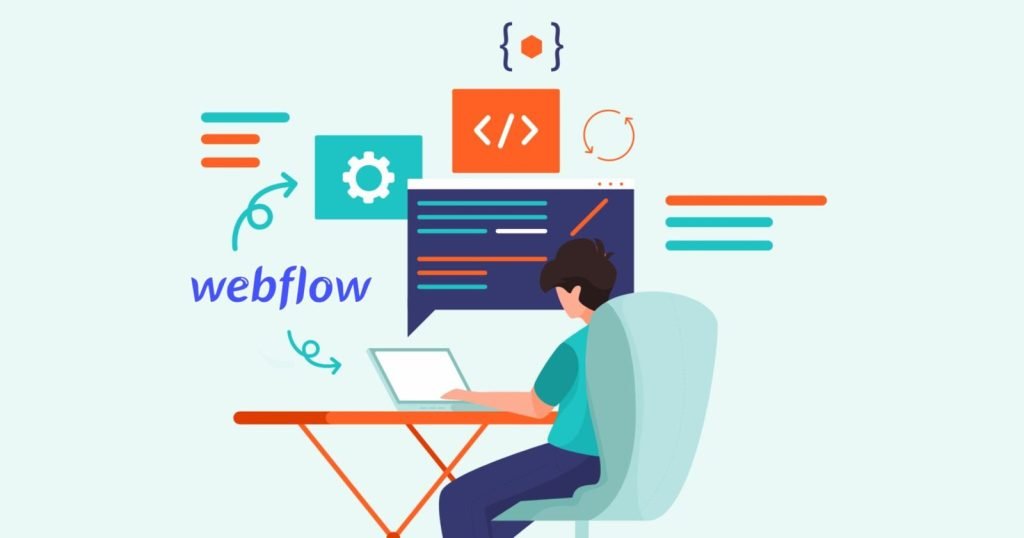 In today's fast-paced digital world, having a strong online presence is vital for a startup. A well-designed website that is easy to use is essential for attracting and keeping customers. This is where a skilled webflow developer can be a game-changer for your startup. But how can a developer revolutionize your website and enhance the overall user experience? This article will tell you.
Understanding Webflow: A Powerful Website Builder
Webflow is a web design platform that empowers developers to create visually stunning websites without writing code manually. It combines the flexibility of a professional CMS (Content Management System) with the ease of a drag-and-drop website builder. This unique combination makes Webflow an excellent choice for startups seeking a powerful yet user-friendly solution.
Customization Beyond Limits
Webflow offers many pre-designed templates and components, allowing developers to start from scratch or build upon existing templates. A developer can customize these templates to match your startup's brand identity perfectly. Whether it's the color scheme, typography, layout, or animation, skilled developers can work their magic to create a website that stands out from the competition.
Responsiveness: The Key to Reach All Users
In today's multi-device world, having a responsive website is no longer an option but a necessity. A responsive website quickly adjusts its layout to fit any screen size, be it a desktop, tablet, or smartphone. A developer can ensure your startup's website looks attractive seamlessly across all devices. By doing so, your website will reach a broader audience, enhancing the user experience for users accessing your site from different devices.
Performance Optimization: A Need for Speed
Website loading speed is crucial as it impacts user experience and search engine rankings. Studies show the likelihood of users abandoning a website if its loading time takes more than a few seconds. A Webflow expert optimizes your website's performance by minimizing file sizes, leveraging browser caching, and employing other techniques. This results in faster load times, reduced bounce rates, and increased user engagement.
User-Centric Design: Putting Users First
One of the primary goals of a developer is to create a user-centric design. User experience (UX) design focuses on understanding users' needs and preferences and tailoring the website's interface accordingly. By conducting user research, creating user personas, and analyzing user behavior, an expert can design a website that meets your target audience's specific requirements. This user-first approach will lead to higher satisfaction levels and increased user retention.
Seamless Navigation: Guiding Users Effortlessly
Navigation is the backbone of any website. A poorly designed navigation system can confuse users and lead to frustration. A developer can easily implement intuitive and straightforward navigation that allows users to find what they're looking for. Clear call-to-action buttons, well-organized menus, and logical page hierarchy are just some of the elements that a skilled developer can optimize to enhance navigation.
Interactive Elements: Engaging Users
An engaging website is more likely to keep users hooked and encourage them to explore further. Webflow seamlessly allows developers to add interactive elements like sliders, hover effects, animations, and micro-interactions. A Webflow expert strategically incorporates these elements to create an immersive user experience, keeping visitors engaged and increasing their time on your website.
SEO-Friendly Development: Boosting Visibility
Having a visually appealing website is essential, but it won't yield significant results if users can't find it. SEO is crucial for increasing your website's visibility on search engines like Google. A developer implements SEO best practices, such as optimizing meta tags, creating descriptive URLs, and improving website speed, to ensure that your website ranks higher in search results, ultimately driving more organic traffic.
In conclusion, a webflow developer can bring many advantages to your startup's website, enhancing the user experience and ultimately contributing to your business's success. From customization and responsiveness to performance optimization and user-centric design, a skilled developer transforms your website into a powerful tool that resonates with your target audience.