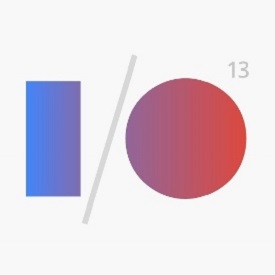 Every year, Google hosts its big I/O conference. Last year, it served as a stage to introduce Jelly Bean and that elusive Nexus Q. This year, there are also some interesting things on display, and here are the bullet points:
• Conversational Search: Apparently, Google is working on some method of searching that could make the verbal search engine Siri look very, very bad. If you thought that the iPhone could put Siri as a great feature, think again.
• New Photo tech: Apparently, Google + wants to put out some photo-enhancing features which will touch-up, fix red eyes, and it may just do this automatically. Not only that, Google+ will up the maximum amount of storage on their social network from 5 GB to 15 GB. Part of it is a tie in with the famous Flickr.
• WebP: What is WebP? Imagine a new file type to deliver lossless images from JPGs or GIFs, at 26 percent smaller sizes. Animations are also possible and it is optimized for Chrome. Now imagine that Google has this tech.
• For Education: Google is working on a new platform for buying applications, textbooks, and even videos for schools. Just imagine Google being your go-to guy when it comes to education.
• Google Wallet: Not only will this program have your address, credit card, and billing zip code, but it could all be available automatically logged on your smartphone.
• Google Play Music All Access: This new paid music subscription service that can be linked and integrated to your Google account. It is good for listening to full tracks, storing tracks, or playing Internet radio. Should iTunes be scared?
• Hangouts: This I discovered while I was on Google Play today, and can do texts, photos, and albums between one person and groups. This is one unified chat.
So, with all this, does Google plan on taking control of the world? Or does it already have it?