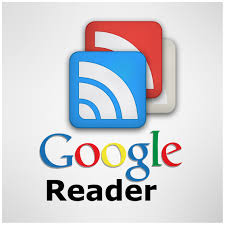 I'm sure that all of you know that most of my posts are inspired by other posts. And for years, I have been viewing them on Google Reader.
It is funny how the thing that you think is going to be permanent just leaves one day. One day I am trying to find the latest on tech, and then I see a window on Google Reader saying that Reader is going down. I'm not certain why Google is killing Reader, as I thought it was the favorite RSS Reader.
I believe that the official word from Google is that the product usage has declined over the years. I guess the other RSS readers will be getting some business when Reader goes completely online sometime in July.
If you want to transfer your Google reader data, just use a little software tool known as Google Takeout, and all your information will be stored.
Well, Google Reader (2005-2013), we didn't hardly know you. In fact, some of us used you a lot.