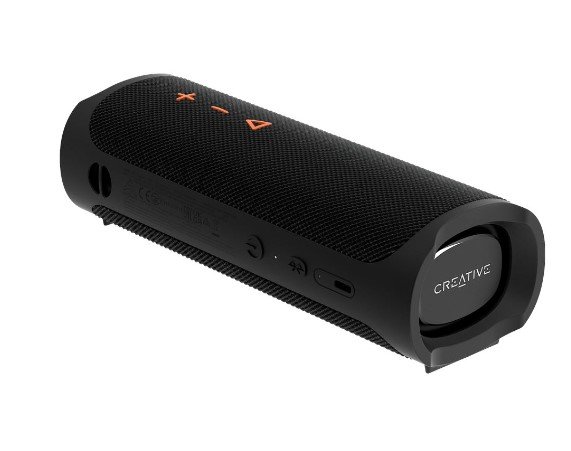 Well, we're always up to review something great from Creative, and so we were very pleased that they sent us not just one, not two, but three of these speakers.
Naturally, we had to charge them up and give them a listen, and the sound did not disappoint. However, it isn't just the sound that you're buying this for, but its any-environment usage.
After all, the Creative MUVO Go is IPX7 certified, which means you can take this just about anywhere. Also, it is waterproof, so you can dunk it in a bathtub if you wish.
Oh, I should also let you know that it is capable of up to 18 hours on just one charge. That really is something, isn't it? Of course it is, and I'm sure that you'll have a good time with this. In fact, I wish it was summertime so I could take it out for some seriously great fun.
You can get the MUVO Go on the Creative site for about $79.99, and it is a swinging, good deal.