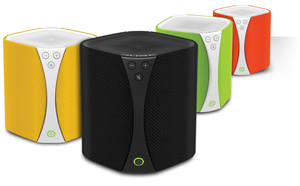 The last time I talked about PURE, it was when I was reviewing the Sensia 200D Connect. The company has recently unveiled the Jongo S3 wireless speaker and A2 multiroom Hi-Fi Adapter.
I will start with the S3 that you see in the picture to the left. It has four tweeters for 360 degree audio, along with an upward-firing subwoofer for some "powerful bass". You can pair a single S3 with Bluetooth, or you can use Wi-Fi to go multiroom. All this is thanks to a Pure Connect app, and it has 10 hours of battery life.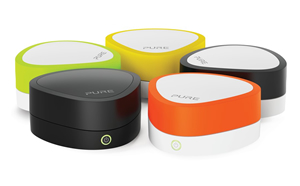 Okay, time to switch gears and talk about the Jongo A2. This allows you to stream music and radio wirelessly from a mobile or tablet using Bluetooth. Like the S3, it uses the PureConnect app, so any one of these will seriously start your house a-rockin'.
You can purchase the Jongo S3 for about $199, and the Jongo A2 for about $129.