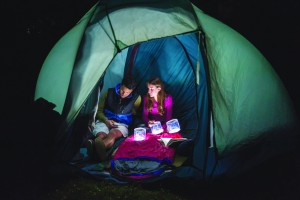 As a mom of two Cub Scouts, one of whom is becoming a Boy Scout this month, I'm excited to have the opportunity to review these two solar lanterns from a CES 2015 Innovation Awards Honoree for the Luci EMRG.
These inflatable, solar powered lanterns are waterproof- a great solution for the outdoor life. They are compact when deflated. and lightweight, so they would be great to carry in a pack for an overnight camp-out. They're also good to have in the car or around the house for emergency lighting during a power outage.
The Luci Lux is slightly bigger than the EMRG with 10 LED lights. It has 3 settings- bright, super bright, and flashing. It still only weighs 4 oz, and will run 12 hours max on the bright setting. 8 hours is the full charge time on the solar panels. You can purchase the Lux for $19.99.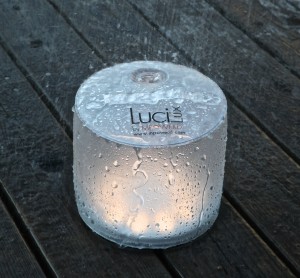 The EMRG is smaller and more compact with 4 LED lights that still are pretty powerful. This one has 4 settings- bright, super bright, flashing, and an SOS mode-which flashes red and white light. It weighs 2.5 oz. It can give up to seven hours of light if at full charge, and if not used, it will keep 95% of it's charge each month, so you can use it straight out of the drawer or bag, even if you have not charged it that day. The EMRG is well-priced at $9.99. You can buy these and other Luci lanterns on their website
The most impressive thing about this company is their goal to provide their product to developing countries- those in need of "Solar Justice." You can help put lights into the hands of those living in energy poverty by giving a donation of $14.99 for the first light, and $9.99 for each additional light. You can learn more about MPOWERD's Give Luci program here.